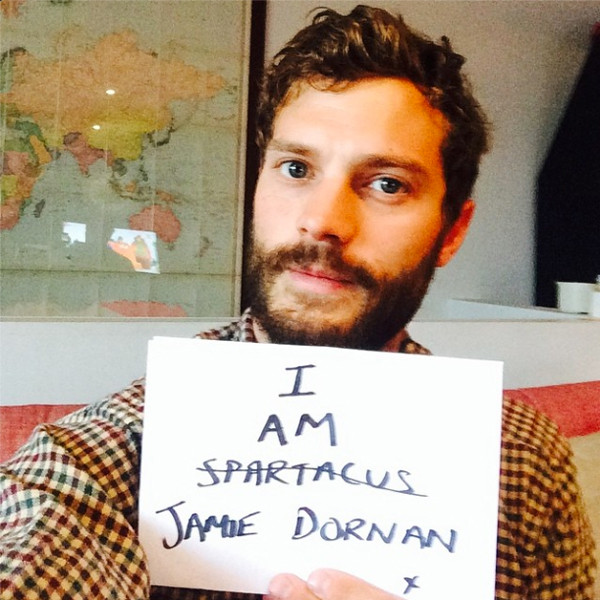 Instagram
Jamie Dornan has joined Instagram!
The super-hot Fifty Shades of Grey star took to Instagram Monday to share his first official photo on the social networking site.
In the pic, the 32-year-old actor shows off a scruffy beard while holding a handwritten sign that reads, "I am Spartacus Jamie Dornan x." While Dornan left the selfie without a caption, we must say he looks awfully handsome in the introductory Instagram pic (what do you think of Christian Grey's first selfie?).
Meanwhile, in other Fifty Shades news, screenwriter Kelly Marcel recently opened up about Dornan's performance in the highly anticipated flick and said his performance is so good he deserves an Oscar!
Referencing a line in the erotic novel in which Anastasia Steele says, "He's my own Christian Grey-flavored popsicle," Marcel joked, "She says that, 'You are my popsicle.' That line went in, it's genius. They apparently did that scene great. Apparently Jamie is great at being soft and hard at the same time. Which is hard to do for an actor! He's going to get an Oscar!"