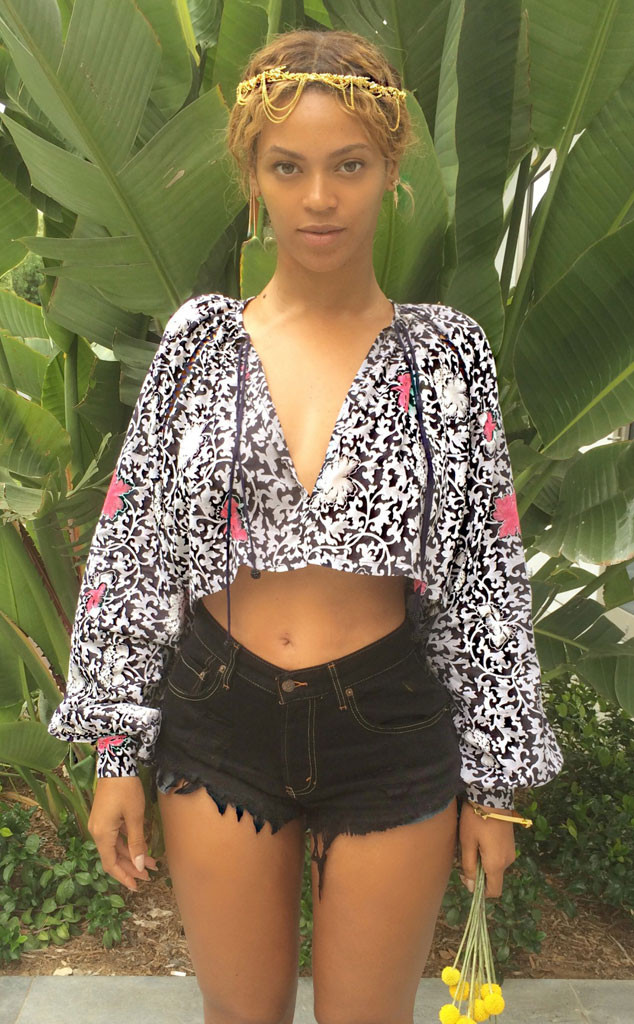 beyonce.com
Scorching summer weather tends to translate into one thing: skin.
Fortunately, that's precisely what Beyoncé is showing off in the latest pics that surfaced on her selfie-filled Tumblr.
The Grammy winner shared a series of snapshots of her in a pair of super-short black denim shorts and a flowy black-and-white crop top complete with a gold headpiece.
But it wasn't her fun sense of fashion that caught everyone's attention…
Bey inadvertently (or maybe not) flashed quite a bit of under boob in one of the photos. Blue Ivy's famous mom appeared to be trying to cover up after a gust of wind blew up her blouse, but the cameras still managed to capture her cleavage.