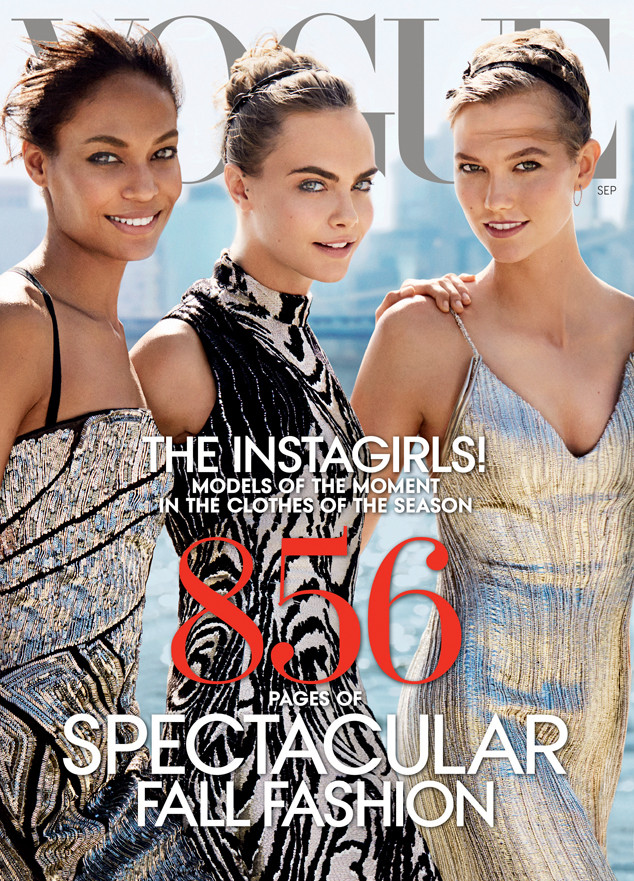 Mario Testino/Vogue
Here's something to make you feel like you're in a time warp: Vogue actually featuring models on its cover.
Yup, Vogue has gone and put three supermodels on its September issue: The ubiquitous Cara Delevingne, Karlie Kloss and Joan Smalls. Shot by Mario Testino, the cover features Cara and crew, and the inside pull-out spread includes six more models—Arizona Muse and Edie Campbell, for example.
This supermodel bonanza is a pretty big departure for Vogue—a glossy that's known for putting big screen actresses or pop stars on its September issues (Jennifer Lawrence graced last year's cover, and Lady Gaga was the year before that).
So even though Vogue should be a supermodel's domain, it's become rare that runway models score a September cover. And this year not only one, but three managed to nab the coveted spot.