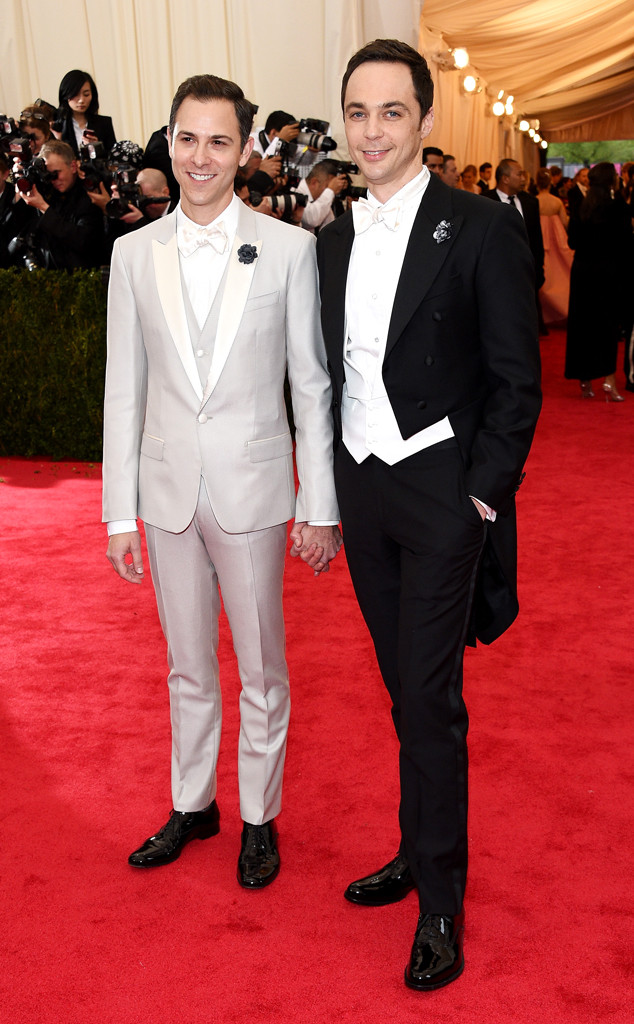 Larry Busacca/Getty Images
The National Enquirer isn't exactly reliable.
After all, the tabloid recently claimed that Neil Patrick Harris and David Burtka are on the brink of divorce (a claim the Hedwig actor denied via a happy family photo). And in the very same issue, sources said The Big Bang Theory's Jim Parsons recently proposed to Todd Spiewak, his boyfriend of 12 years.
According to The National Enquirer, Spiewak had "wanted to get married for a long time" and felt as if they were "treading water in their relationship." An alleged pal of the pair said, "Jim has kept telling him he wanted to make sure he was settled and secure before he took on such a major change, but Todd shot back, 'You're going to be making more than $20 million a year now. How set do you need to be?'"
Parsons, who will earn a reported $1 million per episode as part of his recently renegotiated Big Bang Theory contract, was supposedly "scared of change." However, a source claimed he had a change of heart, saying, "He finally told Todd, 'The thought of losing you is scarier than anything I can imagine.'"
That's when Parsons decided to propose...according to The National Enquirer.
In reality, the proposal never took place.
Sharing a picture of himself posing with Spiewak, Parsons told his Instagram followers Friday, "Me and Todd in 2003. Still very happy today... And NOT engaged! #justFYI #NationalEnquirerMakesS--tUp #duh."