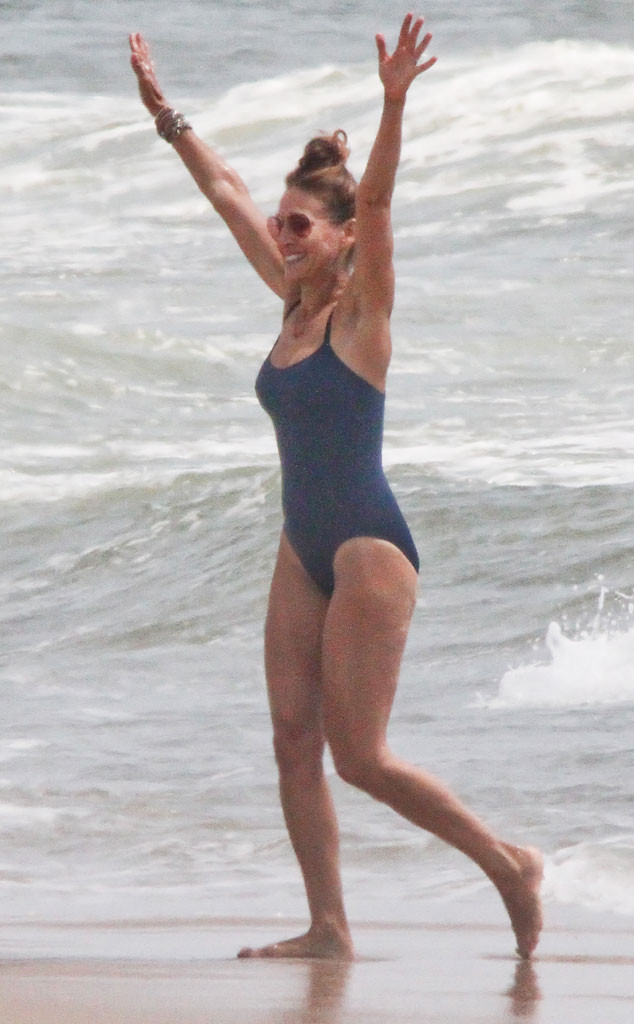 Matt Agudo/INFphoto.com
Have you ever seen Sarah Jessica Parker so happy?
The 49-year-old actress was photographed rocking a one-piece swimsuit in East Hampton, New York, Sunday. It appears she wore the same swimsuit from her summer 2013 vacation in the Greek islands.
On Sunday, Parker and her husband, 52-year-old actor Matthew Broderick, were seen frolicking in the Atlantic Ocean. The spouses of 17 years also built sandcastles with their 5-year-old daughter, Marion.
Parker looked phenomenal, but she's no gym rat. In fact, just two months ago, the Escape from Planet Earth voiceover actress said she can only "bear" to exercise "a sum total of 22 minutes" before quitting.