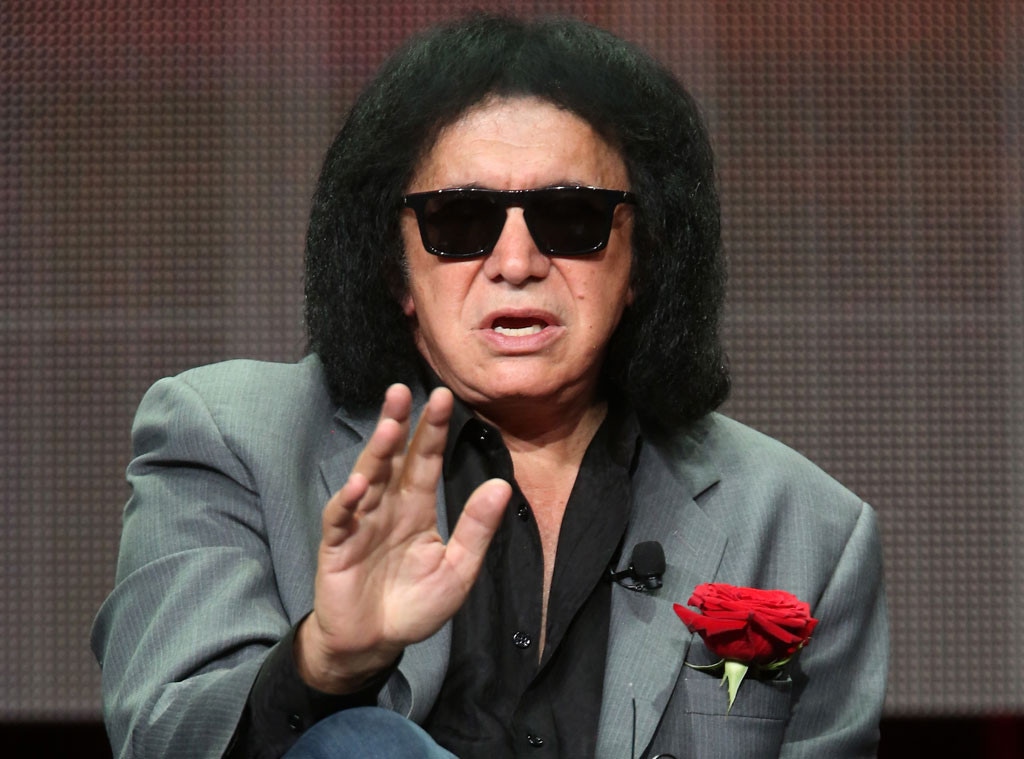 Frederick M. Brown/Getty Images
KISS bassist Gene Simmons recently came under fire over harsh remarks he recently made about depression, substance abuse and suicide and has issued an apology.
In an interview posted on July 31 on the website Songfacts, the 64-year-old outspoken rocker was asked if he stills gets along with the original members of the group. He then unleashed a rant about "drug addicts and alcoholics," saying they "are always, 'The world is a harsh place.'"
"My mother was in a concentration camp in Nazi Germany," added Simmons, who was born as Chaim Witz in Israel in 1949, four years after World War II ended. "I don't want to hear f--k all about 'the world as a harsh place.' She gets up every day, smells the roses and loves life. And for a putz, 20-year-old kid to say, 'I'm depressed, I live in Seattle.' F--k you, then kill yourself."
The interview was circulated on social media this week following the shocking death of Robin Williams at age 63 this past Monday. The beloved Oscar-winning actor had taken his own life. He had recently battled depression. His widow, Susan Schneider, revealed on Thursday that he had been diagnosed with Parkinson's disease, which is incurable. Williams was also a recovering alcoholic, who had maintained his sobriety in his final days, and had battled a drug addiction when he was younger.
The comments by Simmons, who has said in interviews he has never been drunk or high out of respect for his Holocaust survivor mother, prompted a slew of negative reactions on Twitter, which caused the hashtag #BanGene to trend. Several radio stations, including Power 97 in Canada, announced a boycott of his legendary rock band's music.
On Friday, Simmons issued a statement on his Facebook page, saying, "I sincerely apologize to those who were offended by my comments. I recognize that depression is very serious and very sad when it happens to anyone, especially loved ones. I deeply support and am empathetic to anyone suffering from any disease, especially depression." (Check out his full statement below)