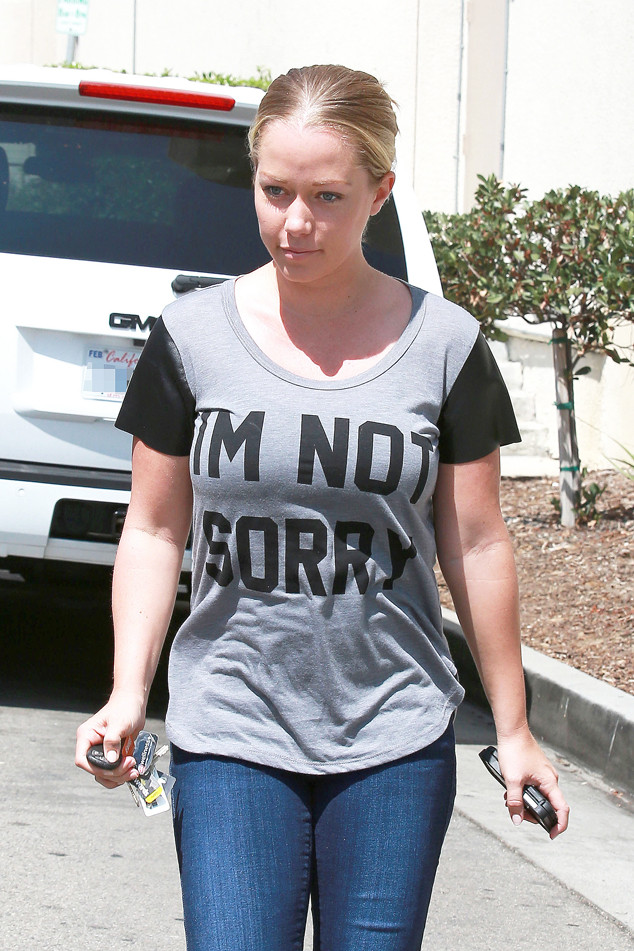 Raef-Ramirez/AKM-GSI
Kendra Wilkinson-Baskett's marital woes will unfold before our very eyes on her WE reality show, Kendra on Top.
A newly released clip shows the former Playmate flushing her wedding rings down the toilet after hearing the news that husband Hank Baskett had not been faithful.
"To her credit, Kendra's not trying to hide any of this from the cameras," a source tells E! News.
"Literally in one scene, viewers will see her break down and fall on the floor collapsing in tears. It's raw and it's real. She knows her fans expect honesty from her and she's delivering it."
And while she may be the lead role in the reality series, fans will be privy to the football player's every move as well.