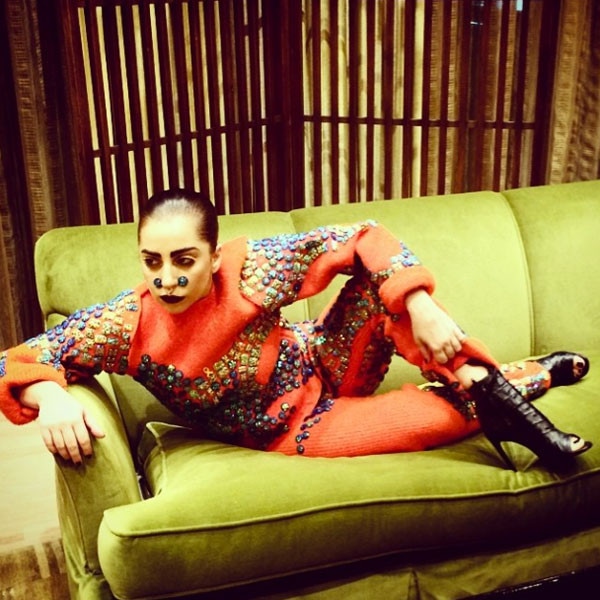 Instagram
Lady Gaga "nose" how to make an impression.
The 28-year-old pop star, known for her wild and often bizarre and shocking outfits, recently showed off another edgy look that brings attention to her face and which she dubs, "Seoul Gypsy."
In the pictures, posted on her Instagram page on Friday, the singer is seen wearing what appear to be two nickel-size studs on the sides of her nostrils and a golden piercing in her nose's septum. She also strikes a pose on a green sofa while wearing a bright red knitted, bejeweled jumpsuit by Wilson Pk, whom she called a "stunning young recent graduate from Saint Martins Fashion School in London."
On Saturday, the singer is set to perform a concert in Seoul, South Korea, one of the stops on her 2014 ArtRave: The Artpop Ball world tour, which runs through November.
"Korea is about to erupt with #MonsterStyle," she tweeted.
Earlier this week, she had two shows in Tokyo and also sported an eye-catching look there; the singer covered up her nose completely.
On Wednesday, she shared a photo of herself walking the streets of the city in a racy outfit (check out her NSFW look).