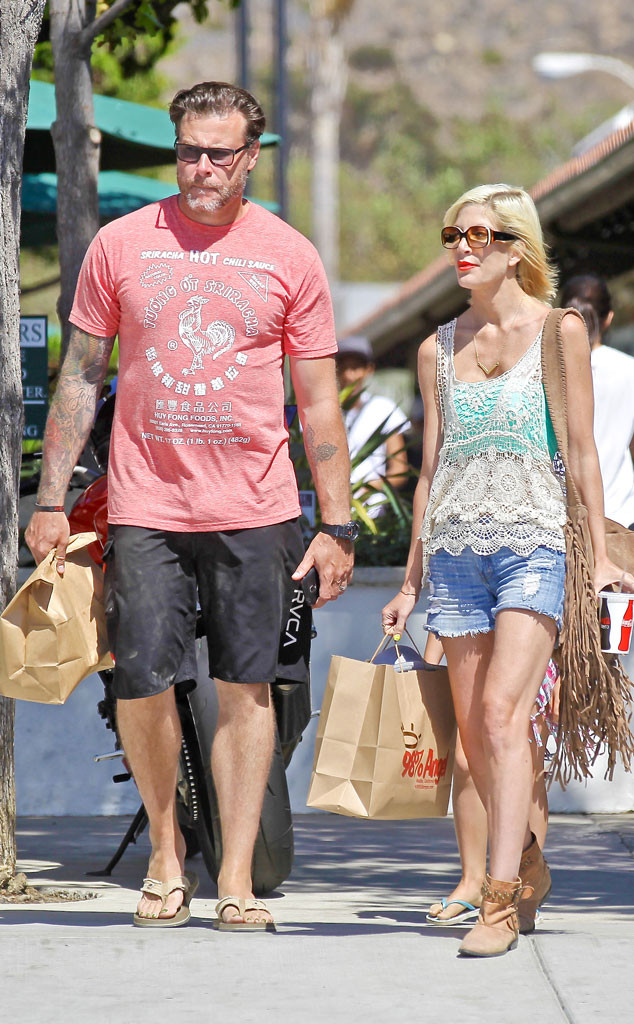 AKM-GSI
All is good on the homefront for Tori Spelling and Dean McDermott.
Fans all witnessed the couple's marital troubles play out on the small screen during the docu-series True Tori on Lifetime, but it looks like the married pair are doing all right, and continue to work through their issues together.
Spelling went to her blog to write a sweet post about her hubby, telling readers that she's "proud" of how far they've come, and also announcing McDermott's return to the blogosphere.
"As all of you know, our family has been through a lot this last year. I'm happy and proud to say that we are doing really well, and that Dean and I are working very hard to make our relationship and our family better than ever," Tori wrote. "I'm proud of Dean for all of the hard work he's been doing on himself, and I'm excited that he is back to blogging over on The Gourmet Dad!"