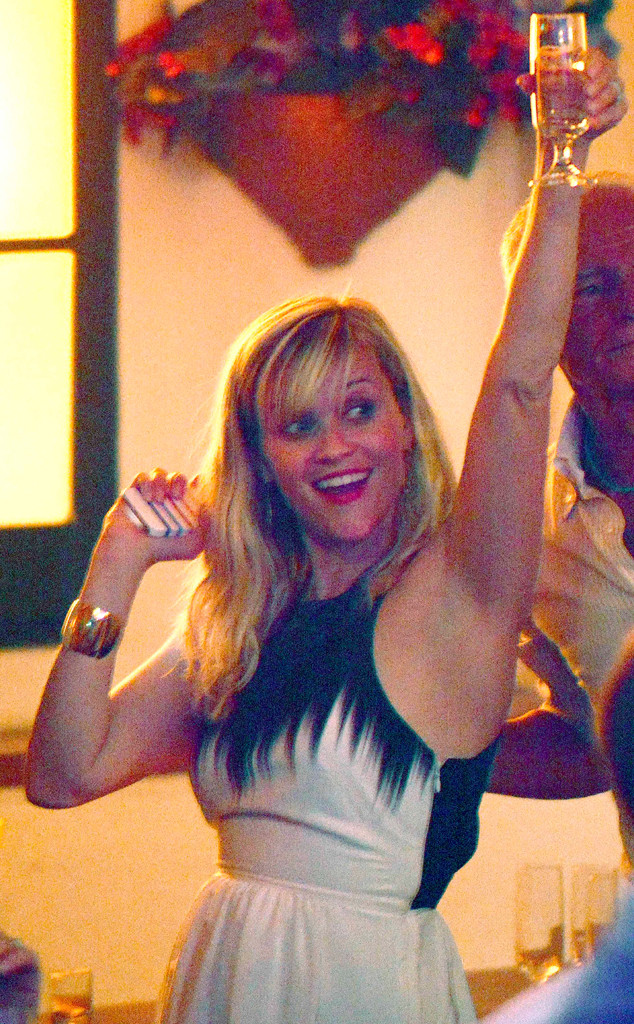 Xposure/AKM-GSI
Ugh, Reese Witherspoon, where was our invitation?!
The Oscar winner was seen living it up with her pals during a girls' trip to Capri earlier this week.
The bubbly blonde stopped by Taverna Anema e Core with a group of friends and happened to run into a local band and singer Guido Lembo.
The group took full advantage of the live music, because YOLO, and were spotted dancing throughout the hangout.
Oh, did we say dancing? Apologies, we meant, getting their damn groove on. Reese in particular was throwing out some seriously adorable moves and even almost raised the roof at one point (phew, thank goodness that didn't happen!).