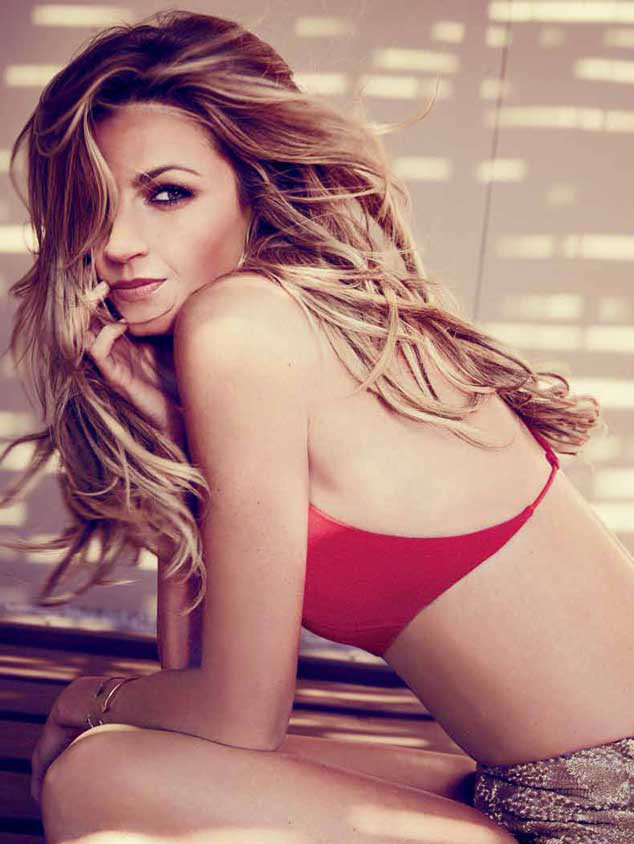 Health Magazine
Erin Andrews is one hot guy's girl.
The Fox Sports reporter and Dancing With the the Stars cohost shows on the cover—and within the pages—of the September 2014 issue of Health that whatever she's doing to stay in shape while maintaining a busier-than-thou schedule is definitely working for her.
"If I worked out by myself—because I'm so ADD—I'd check my phone, look in the mirror and pick a zit. So I need a class because there are other people there pushing me..." Andrews told the magazine, discussing her fitness regimen. "I love Physique 57—I've found that changes my body the most. I've always been tall and lean, but everybody has their issues. I've got saddlebags and a rear end that was always kind of flat and wide. Physique 57 is lots of squats and stuff for your inner and outer thighs."