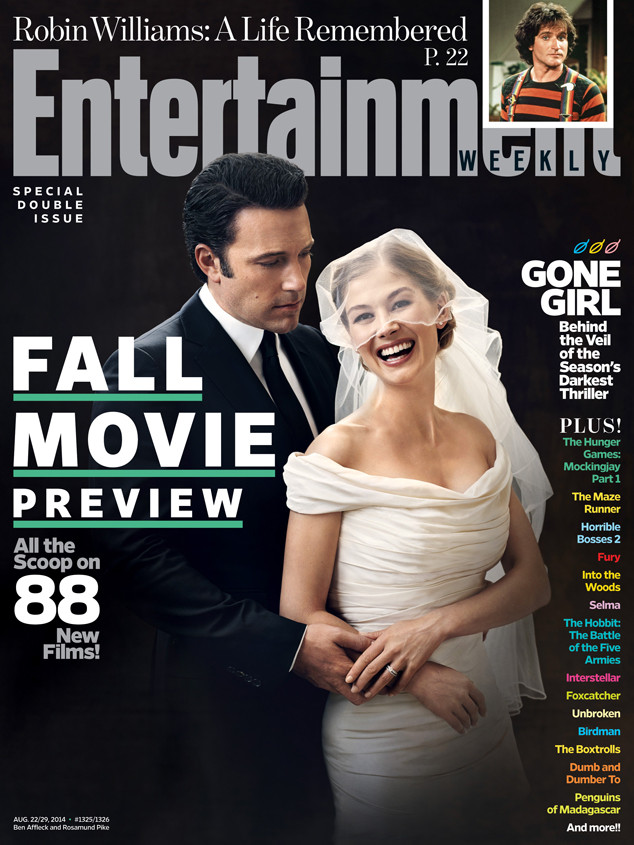 Entertainment Weekly
Something is very, very off here...
The latest image of Ben Affleck and Rosamund Pike as Nick and Amy Dunne on their wedding day is equal parts eerie and discomforting.
The Entertainment Weekly cover shows the actors posing on their special day, with the blushing bride all smiles as her husband cradles her arm.
But little does she know that her groom is peering over her looking nervous, and definitely not as happy as she is, to say the least.
The actor opened up to the magazine about preparing for what is gearing up to be fall's most hotly anticipated movie.
"It wasn't something I had to do a lot of research for," he said with a nervous smile.