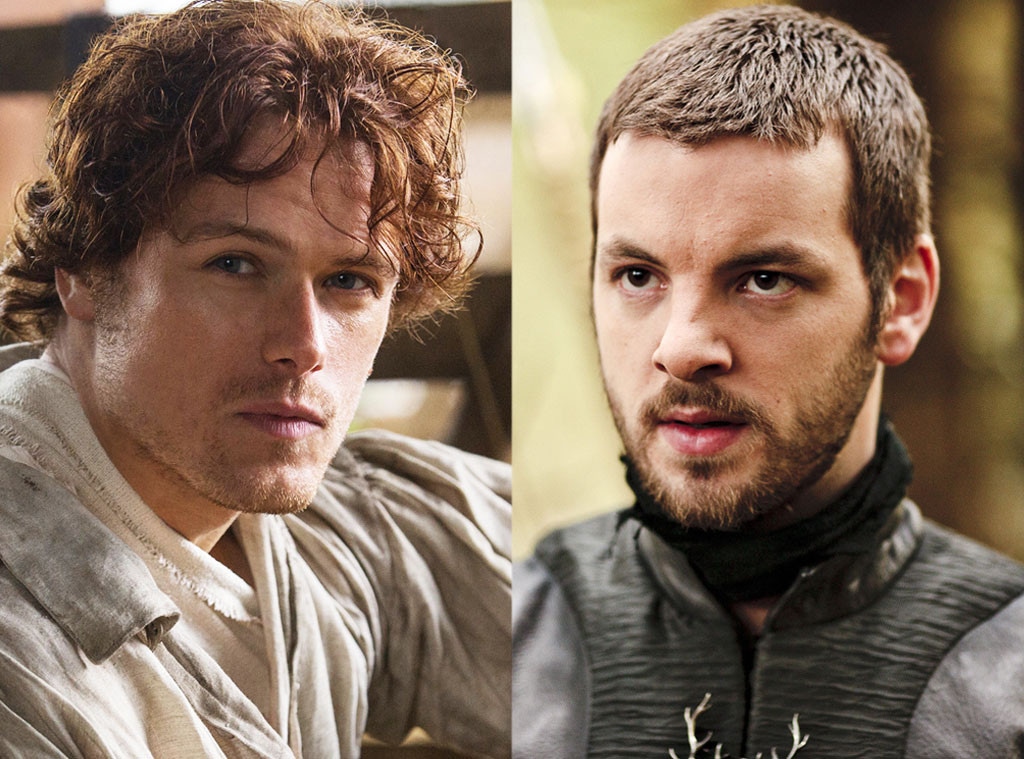 Starz, HBO
Sam Heughan could've been king of the Seven Kingdoms.
Though he's currently one of the most buzzed-about actors on TV, thanks to his breakout role on Starz's new hit drama Outlander, Heughan could've been introduced to American audiences a lot sooner if he landed one of the seven roles he auditioned for on Game of Thrones. Yes, you read that right.
In an interview with Vulture, Heughan revealed he auditioned for the HBO hit series seven times, coming close several times to landing some pretty big roles, including Renly Baratheon, which eventually went to Gethin Anthony.
I auditioned for Game of Thrones seven times! Loads of times," he said. "I auditioned for Renly, Loras, some of the members of the Night's Watch. And I'd always get so close! I'd be like, "Guys, just give me a sword!" [Laughs.] Everyone was going in for those parts."
While he didn't land the roles, Heughan went on to say the experience actually helped him when it came time to audition for the role of Jamie Fraser on Outlander. "You know, it's funny about those things. You're up for so many things, and coming from those auditions, and testing on other shows, I had more experience, more experience with the process. And maybe I was more confident," he explained. "And I don't know, something about this one just felt right. This part felt different. I knew this character. I felt a connection with him."
And the connection paid off as Outlander debuted to solid ratings for Starz, bringing in 2.3 million viewers, and when you factor in the 1.4 million viewers from other platforms, the drama netted 3.7 million viewers, a network ratings record.
In case you missed it, we recently revealed 16 fascinating facts about Outlander, including this mindblowing nugget of info: Liam Neeson and Sean Connery almost played Jamie Fraser. Seriously!