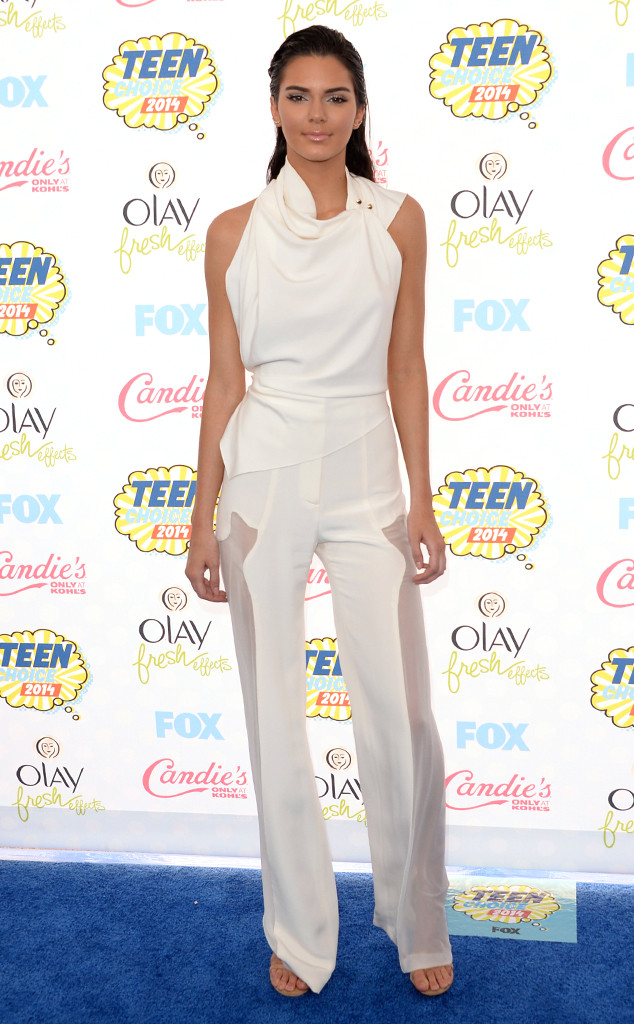 Jason Merritt/Getty Images
Kendall Jenner remains offended.
Lawyers for the 18-year-old E! star have sent a cease and desist notice to former Skins actress Blaine Morris, demanding that she print an "appropriate retraction and sincere apology" for a tweet that allegedly formed the basis for an Aug. 10 New York Post story claiming that Kendall and pal Hailey Bieber dined at a New York restaurant, left without paying because they were refused alcohol service and then flippantly tossed money at Morris—their server that night—when she ran after them with the bill.
"That horrible moment you chase a Kardashian down the street because she forgot to pay her bill to be thrown money in your face," read the tweet, dated Aug. 5, that Morris later deleted.