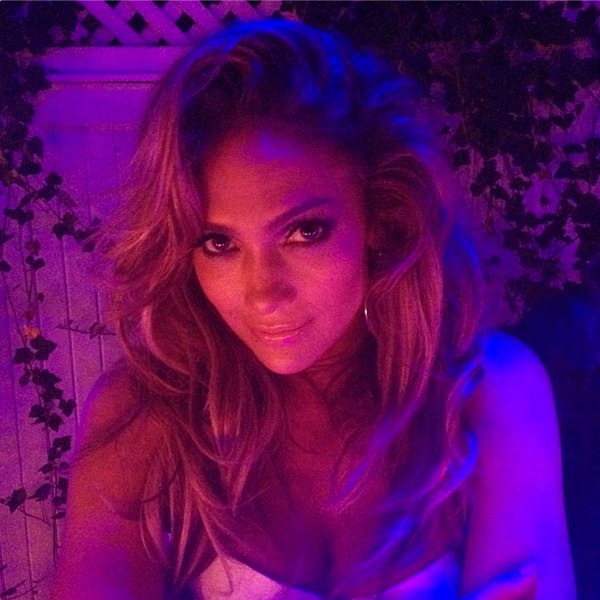 Instagram
Jennifer Lopez's birthday may have been two weeks ago. But the "Dance Again" singer experienced another huge celebration when her friends planned the ultimate surprise party Saturday night.
More than 150 close friends—including many of the singer's dancers—gathered at Marc Schaffel's Calabasas, Calif., home to surprise the American Idol judge.
"She looked ecstatic and surprised and really happy," an insider tells E! News exclusively when describing the singer's reaction to seeing her friends. "You could tell she was touched. She was almost crying."
The insider added, "You would have never thought she had just recently had a split. She was out having fun with her good friends."
During the night, Lopez was treated to a special movie called A.K.A. The Movie (No More Worries). It was a personal video of the singer that featured memories of her most recent tour.  
"When she watched the film, she was laughing, very giddy and screaming about it with her friends," the source revealed.
The party continued into the night with cake, dancing and good friends all around.  "She looked fabulous," the source said. "She spent the night hanging out and enjoyed seeing her friends."
This isn't the first birthday party thrown for the "Dance Again" singer this summer .
On July 24, Lopez celebrated her 45th birthday with longtime manager Benny Medina, Khloé Kardashian and boyfriend French Montana, Scott Disick, Maksim Chmerkovskiy, Lopez's BFF Leah Remini, Kelly Ripa and Andy Cohen.
"No one danced more than Jennifer," a source told E! News. "She barely sat down all night! She was really tearing it up, dancing until the very end."