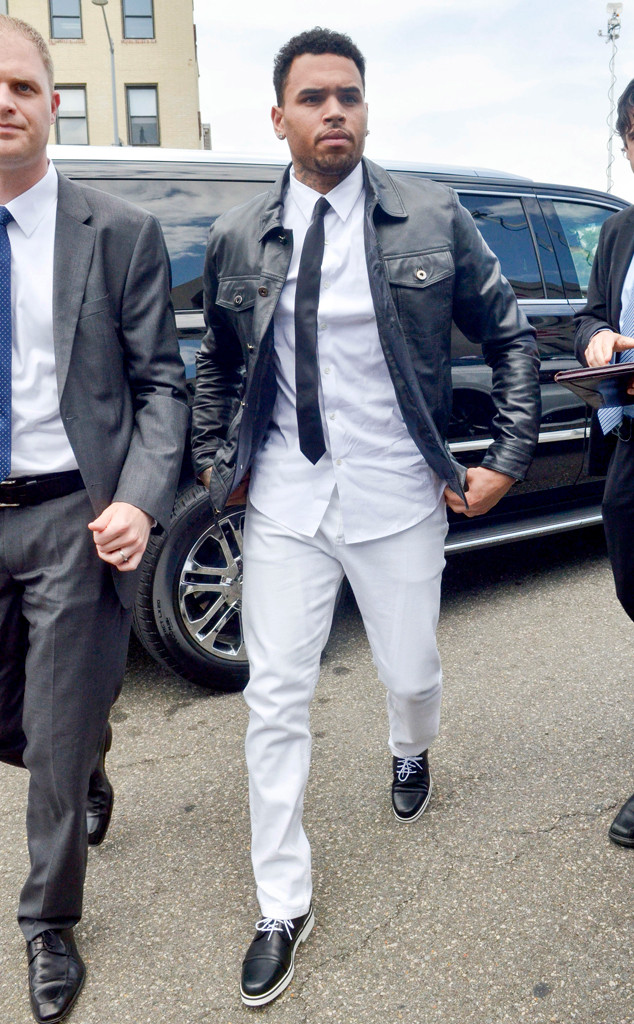 Kris Connor/Getty Images
It's a great day for Chris Brown!
E! News has learned that the singer, who appeared in a Los Angeles court today, was praised by the judge for being in full compliance with the terms of his probation after being presented with a favorable report from the probation department. At the request of Brown's attorney, his random drug testing has been reduced to two times a week (from 3 times a week).
The singer didn't say much on social media about his positive day in court, but did retweet Alan Duke of CNN's tweet that read, "Judge just praised @chrisbrown for a good probation report, noting he's tested negative on all drug tests since release from jail."
Brown's next court hearing is set for Oct. 23 and his probation is slated to end in January 2015.