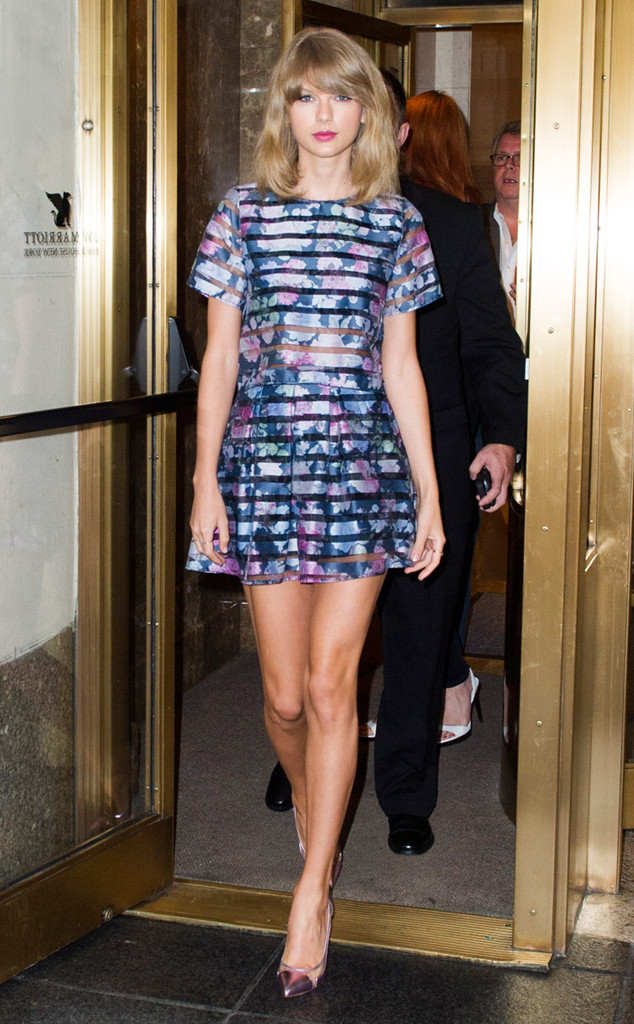 Ron Asadorian / Splash News
First she disses all the exes in her life and now she steps out in the shortest dress we've seen yet! Is Taylor Swift campaigning for a brand new beau or just proving how happy she is as a single lady?
We're fine with either answer as long as it means more looks like this killer combo from...wait for it...H&M! Because if there's anything we love more than the "Red" singer's sense of style, it's a steal from that store.