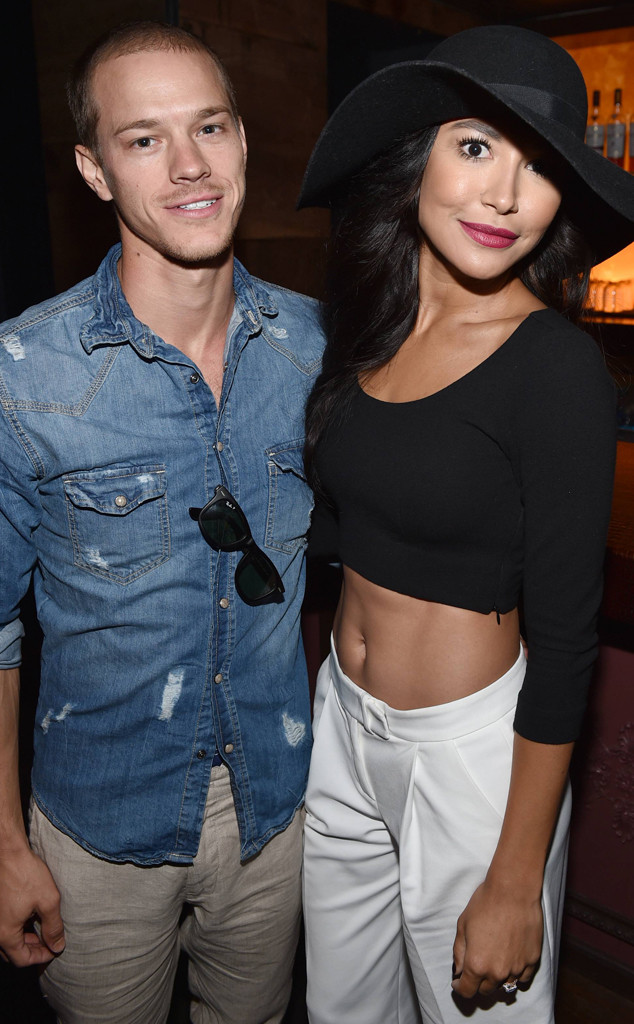 Courtesy of John Shearer/Invision for PUMA/AP Images
Naya Rivera and Ryan Dorsey made their first public appearance as husband and wife last night just several weeks after their surprise secret wedding!
The 27-year-old actress and her man joined fellow Glee couple Lea Michele and Matthew Paetz at Justin Timberlake's concert at the Staples Center in L.A. Tuesday.
The two couples arrived separately and kept to themselves while enjoying the show from Puma's party inside the Hyde Lounge. Rivera looked chic in white pants and a black Aritzia crop top that showed off her abs, topped off with a big black hat. Meanwhile, Dorsey was handsome in tan pants and a denim top. The newlyweds posed for pics together and looked adorable.