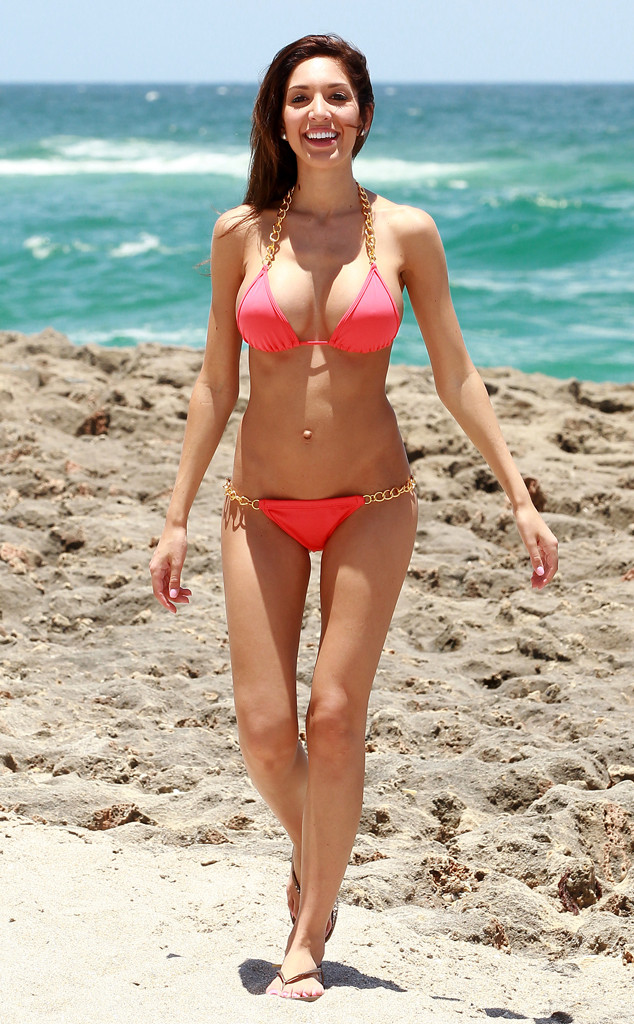 Ralph Notaro / Splash News
Move over, Jennifer Aniston! A Teen Mom star is following in your pole-dancing footsteps!
Farrah Abraham recently began a stripping gig at Palazio Gentlemen's Club in Austin, a source confirms to E! News. "She was hired a couple of weeks ago as a cocktail waitress but wanted to make more money dancing, so they moved her up to the stage," the insider dished. "She was on all three stages, the main stage and two side stages."
But Abraham says she hasn't begun a new career as a stripper.