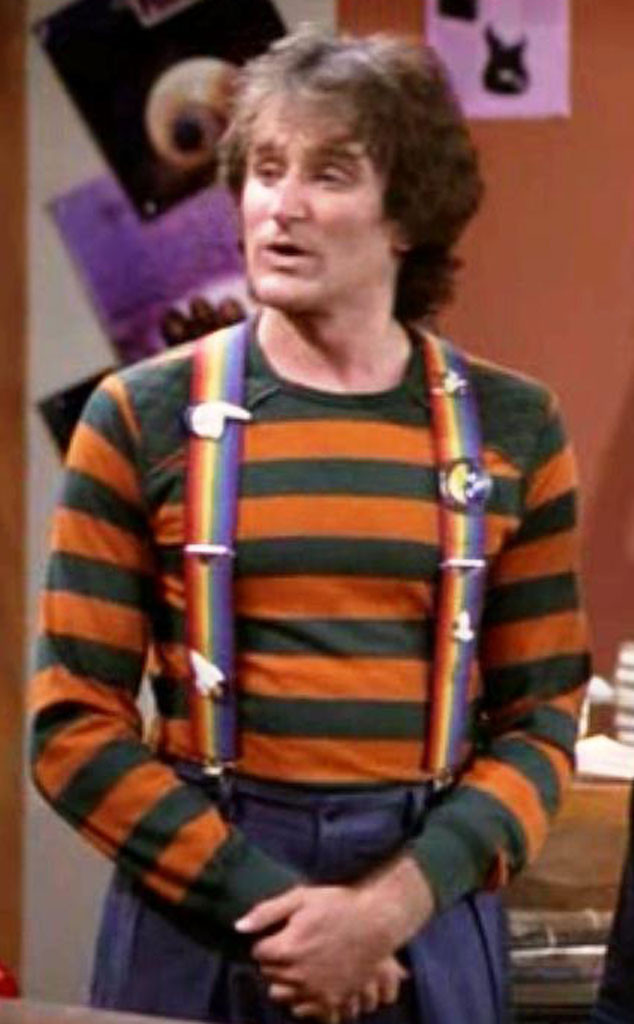 Happy Days was a huge hit show that had everything—family values; a golden-boy high school student with awesome parents, a cute little sister and goofy high school pals; the Fonz...
But apparently what the sitcom really needed was an alien.
TV and filmmaker Brian Levant, who joined Happy Days as a writer-producer in its fifth season, recalls being in the writers room one day when series creator Gary Marshall came in and announced that his 8-year-old son Scott had suggested to him, "Let's put a space man on Happy Days."
Sure, why not?!
"And everyone looked around at each other thinking there was no way he could be serious and, strangely enough, he was," Levant told E! News today while talking about the sudden passing of Robin Williams, whose breakout role as Mork from the planet Ork originated on Happy Days before the character scored his own classic series.