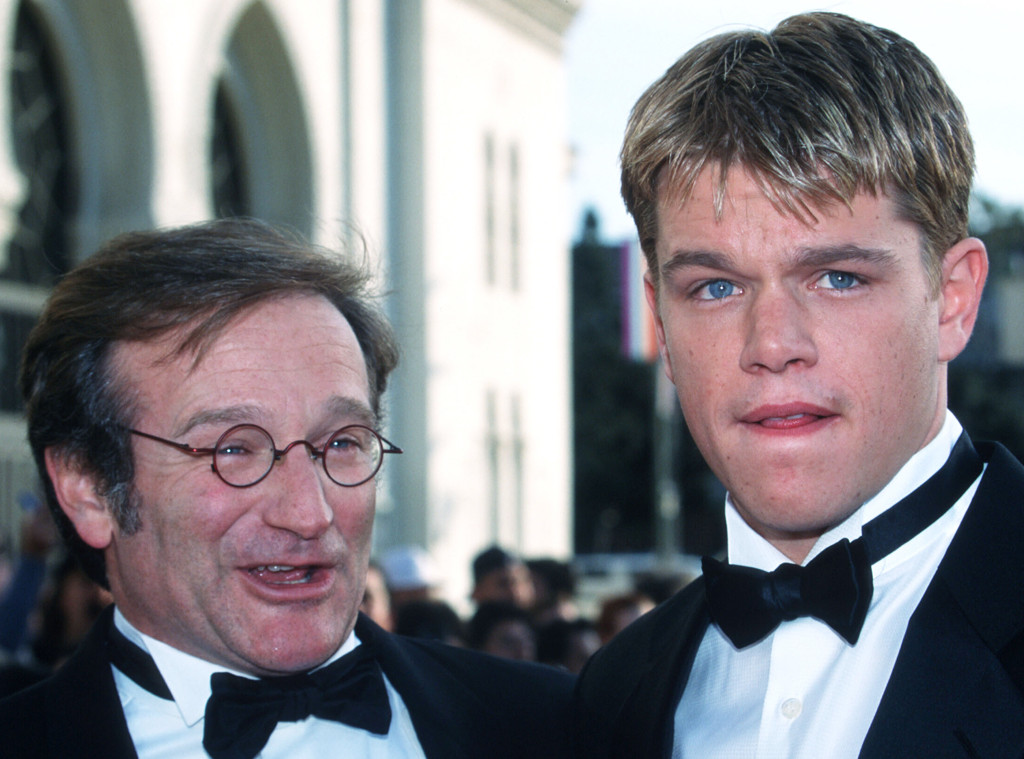 Russell Einhorn/Liaison
Ever since Robin Williams' tragic passing, it's been perfectly clear that the Oscar-winning actor left nothing but positive memories for his friends.
So it comes as no surprise that his Good Will Hunting costar Matt Damon had nothing but happy recollections of the movie star.
"Robin brought so much joy into my life and I will carry that joy with me forever," Damon said in a statement to E! News. "He was such a beautiful man. I was lucky to know him and I will never, ever forget him."
He added, "I truly hope the people in the media can find it within themselves to give his family some privacy during this horrible time." Earlier in the day, costar Ben Affleck shared an equally moving tribute to his friend from Good Will Hunting. 
HAL GARB/AFP/Getty Images
Williams died from asphyxia due to hanging Monday morning according to the Marin County Sheriff's Department. His sudden passing shocked the entire Hollywood community.
Singer Justin Timberlake expressed his condolences online by Tweeting, "My heart is still breaking about Robin Williams. A genius… He was always so kind to me. We lost a great one. #RIPRobinWilliams."
Pharrell Williams echoed the singer's message by writing, "I've looked up to you since Mork & Mindy, and still do. You will be missed."
For extensive coverage, tune in to E! News tonight at 7 and 11:30 p.m., followed by Live From E!
If you or someone you know needs help, please call the National Suicide Prevention Lifeline at 1-800-273-TALK (8255).