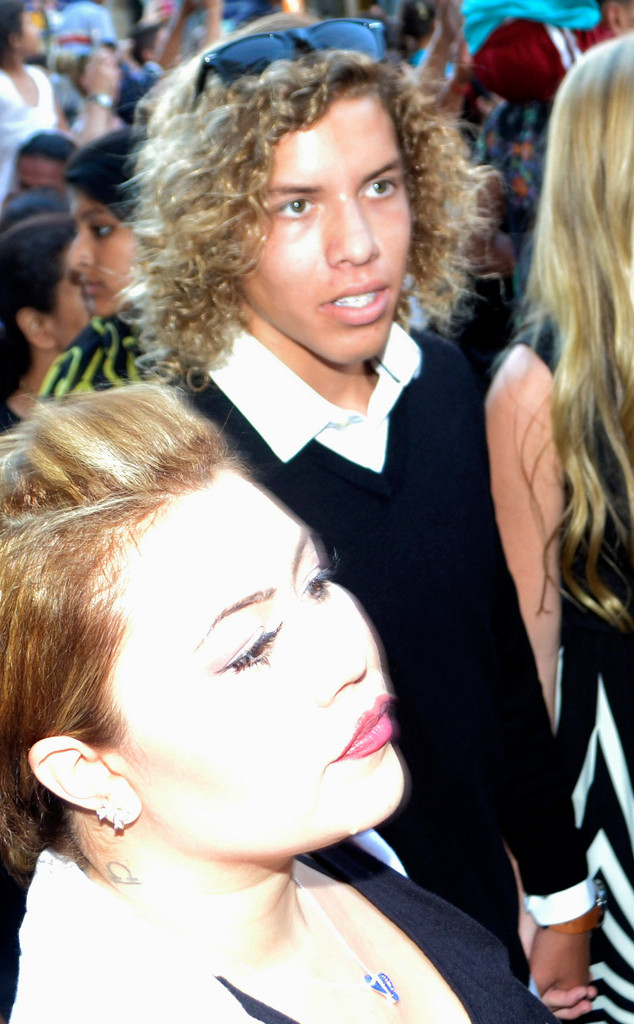 AKM-GSI
Arnold Schwarzenegger had quite the special guest at his Hollywood premiere Monday night.
The actor's love child, Joseph Baena, was spotted at the red carpet celebration for The Expendables 3. His mother, Mildred Baena, was also seen walking near her son in a glam new look.
The now 16-year-old student has grown into quite the young man with long, curly blond hair. He also has grown several inches taller since his last public appearances.
As Schwarzenegger posed for pictures and answered questions from the media, Joseph and Mildred mingled with other guests as they took in the sights and sounds of an A-list event.