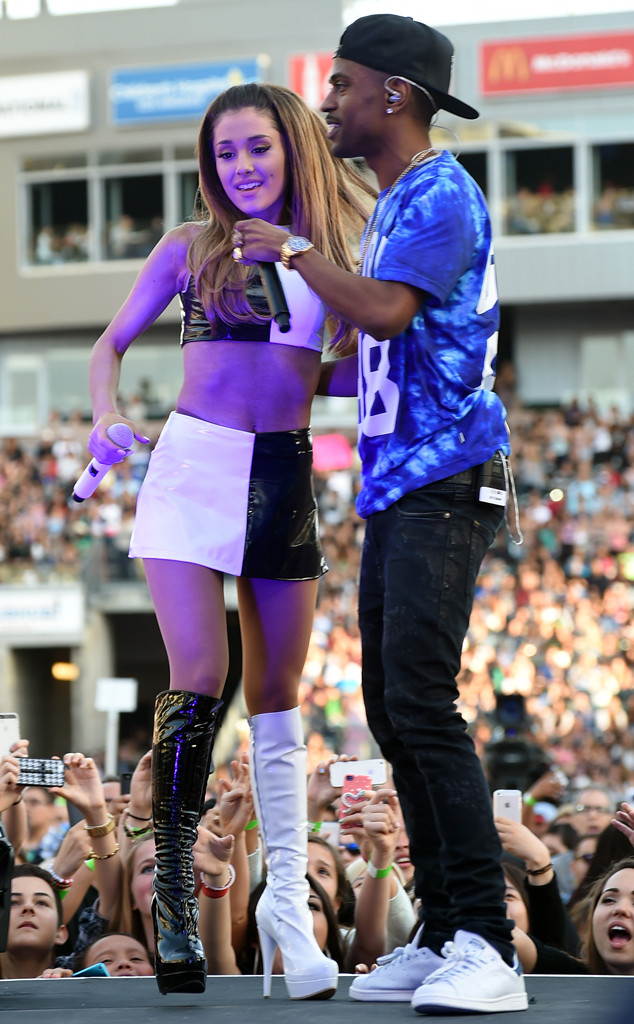 Jeff Kravitz/FilmMagic
New music from a new couple!
Ariana Grande just dropped her next single called "Best Mistake"—and it features none other than her new beau Big Sean.
The track comes less than a day after E! News reported that the two have taken their friendship to the next level. Who's down for their new couple nickname to be Big Grande? Anyone?
Before working on their new song, the two famously worked together on Grande's smash hit "Problem."
"They have been friends since they made the song together. They have been spending more time together and recently have been getting very close. They are both doing great," a source told us.