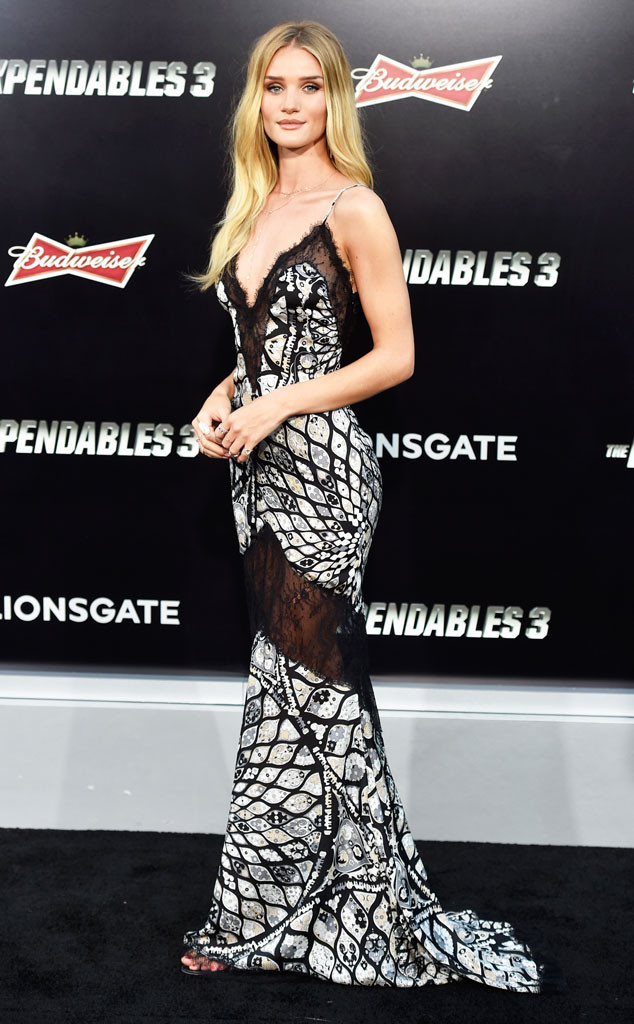 Frazer Harrison/Getty Images
Suddenly the idea of owning a pet snake doesn't sound so terrible, although we'd prefer to just have Rosie Huntington-Whiteley hanging out at our house all day long in this pitch-perfect red carpet look.
Poor Jason Statham didn't stand a chance to shine while standing next to the British stunner in this slinky style. The Emilio Pucci look has hints of reptile scales and insect skin, but given that shape, it's all slithering, slinking and snake-like in our book.