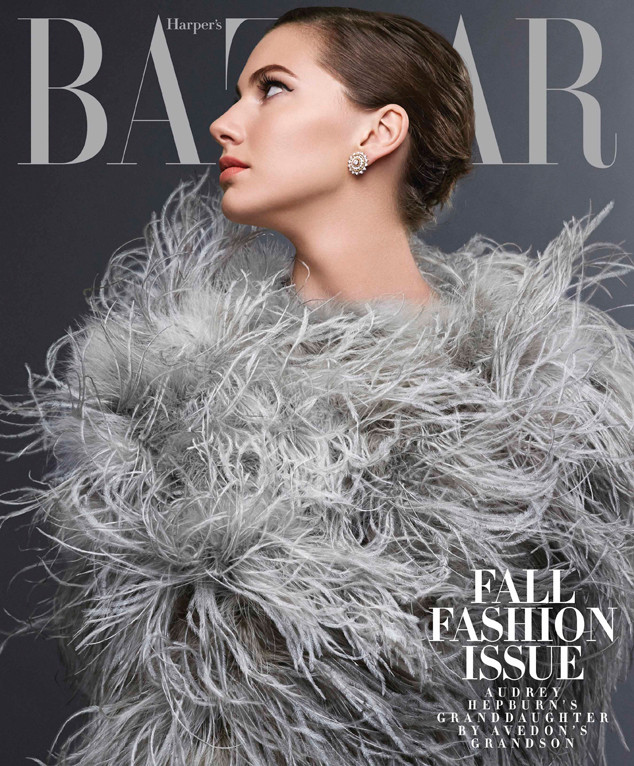 Michael Avedon for Harper's BAZAAR
The name Emma Ferrer may not ring any bells, but you definitely know her very famous grandmother: Audrey Hepburn.
Ferrer graces the cover of Harper's Bazaar's subscription September issue (Lady Gaga is on the newsstand version), and this is not only the 20-year-old's first cover, but it's her first ever magazine photo shoot. Um, that's a pretty sweet first gig right out the gate.
Audrey Hepburn was the muse of iconic photographer Richard Avedon, so for Emma's modeling debut Avedon's grandson Michael Avedon photographed the cover.