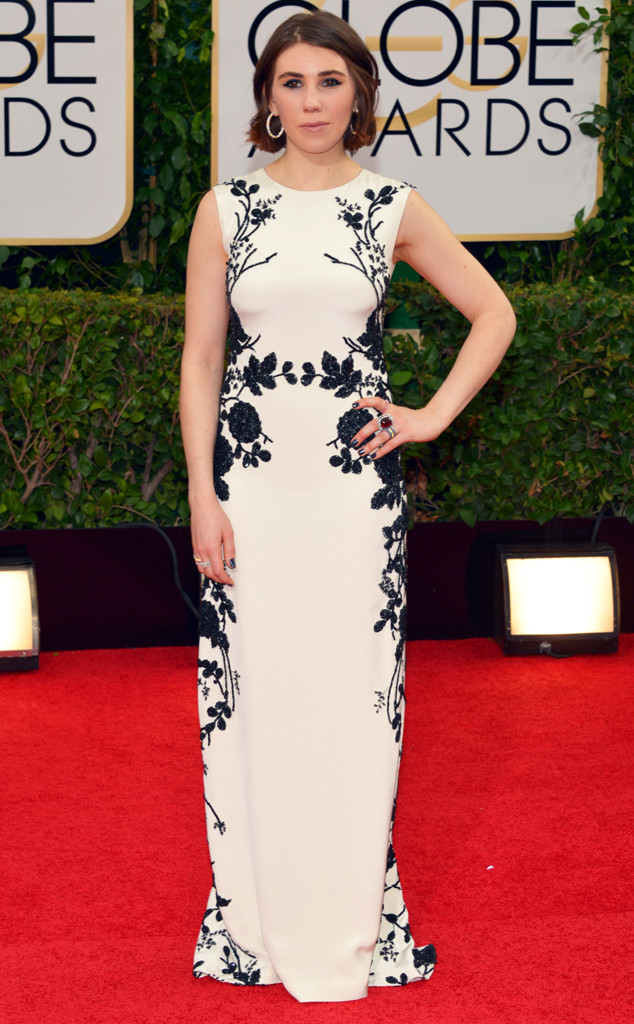 Jordan Strauss/Invision/AP
Zosia Mamet is revealing her personal struggles with an eating disorder.
In an extremely personal column in the September issue of Glamour, the 26-year-old Girls star details her dramatic history with body image issues.
"I was told I was fat for the first time when I was eight," Mamet writes. "I'm not fat; I've never been fat. But ever since then, there has been a monster in my brain that tells me I am—that convinces me my clothes don't fit or that I've eaten too much. At times it has forced me to starve myself, to run extra miles, to abuse my body. As a teenager I used to stand in front of the refrigerator late at night star­ing into that white fluorescent light, debilitated by the war raging inside me: whether to give in to the pitted hunger in my stomach or close the door and go back to bed. I would stand there for hours, opening and closing the door, taking out a piece of food then putting it back in; taking it out, putting it in my mouth, and then spitting it into the garbage. I was only 17, living in misery, waiting to die."