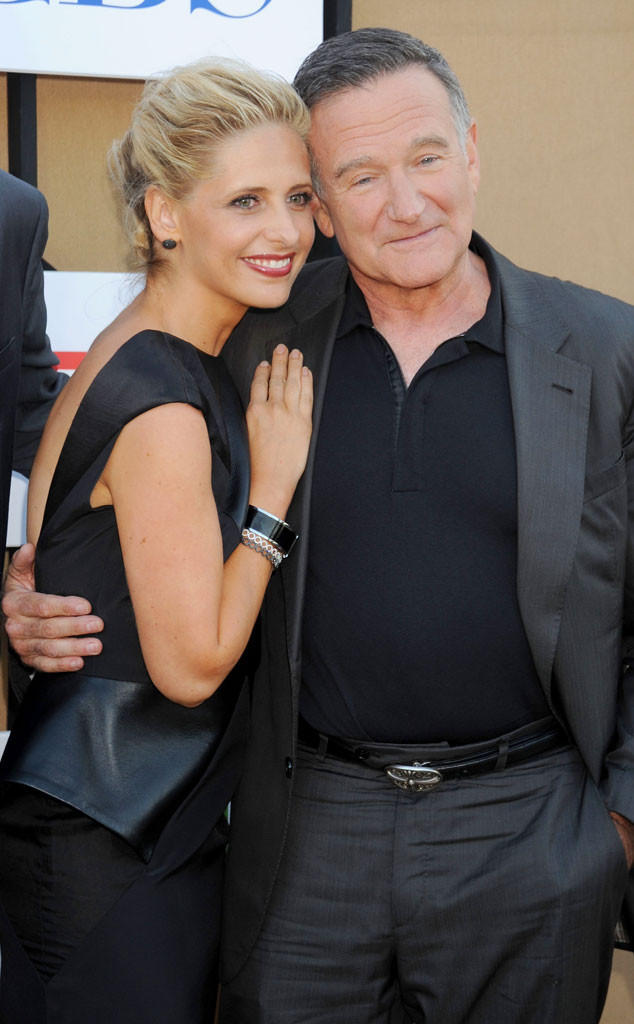 Gregg DeGuire/WireImage
Sarah Michelle Gellar is taking Robin Williams' suicide especially hard.
The actress, who played the actor's daughter on CBS' The Crazy Ones, mourned her late co-star in a statement Tuesday. "My life is a better place because I knew Robin Williams," Gellar, 37, said. "To my children he was Uncle Robin, to everyone he worked with, he was the best boss anyone had ever known, and to me he was not just an inspiration but he was the father I had always dreamed of having."
(Gellar was long estranged with her biological father, who died in 2001.)
"There are not enough adjectives to describe the light he was, to anyone that ever had the pleasure to meet him. I will miss him everyday, but I know the memory of him will live on. And to his family, I thank them for letting us know him and seeing the joy they brought him," she added. "Us crazy ones love you."
The grieving actress also wished to share the Serenity Prayer: "God, grant me the serenity to accept the things I cannot change, the courage to change the things I can, and the wisdom to know the difference."