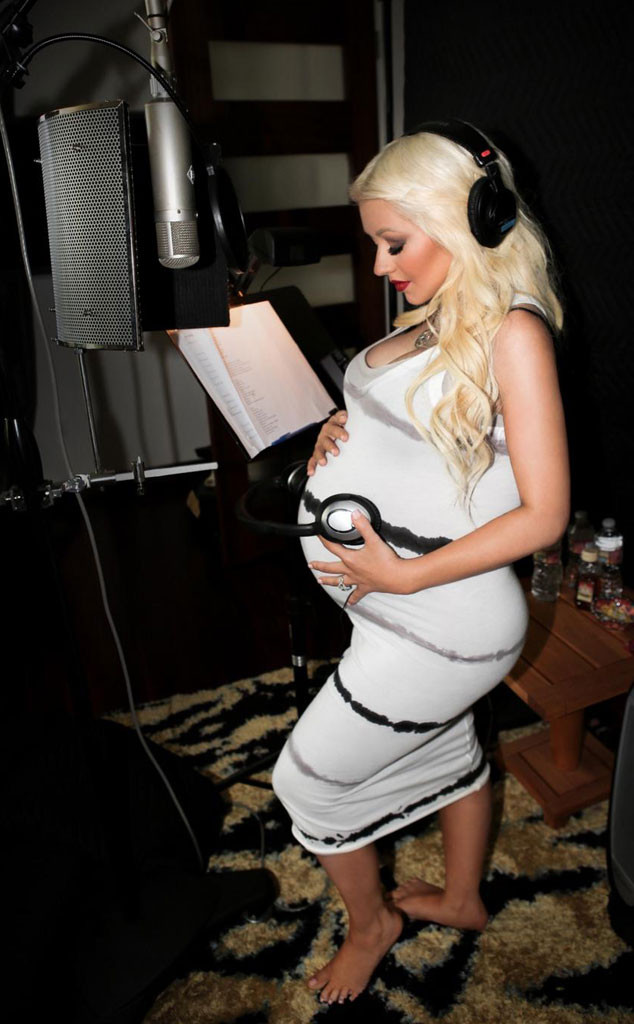 Twitter
Christina Aguilera has been hard at work on her new music, but only one tiny VIP has the exclusive!
The expectant pop star shared a super-sweet Twitter pic on Monday as she bonded with her future daughter while recording! In the adorable shot, the singer poses barefoot in a fitted, striped maxi dress and holds a pair of headphones to her baby bump. Aww!
"Baby girl getting first listen to what mama's been creating in the studio," the 33-year-old wrote.
It seems the little one already loves her gorgeous mother's voice like the rest of us!