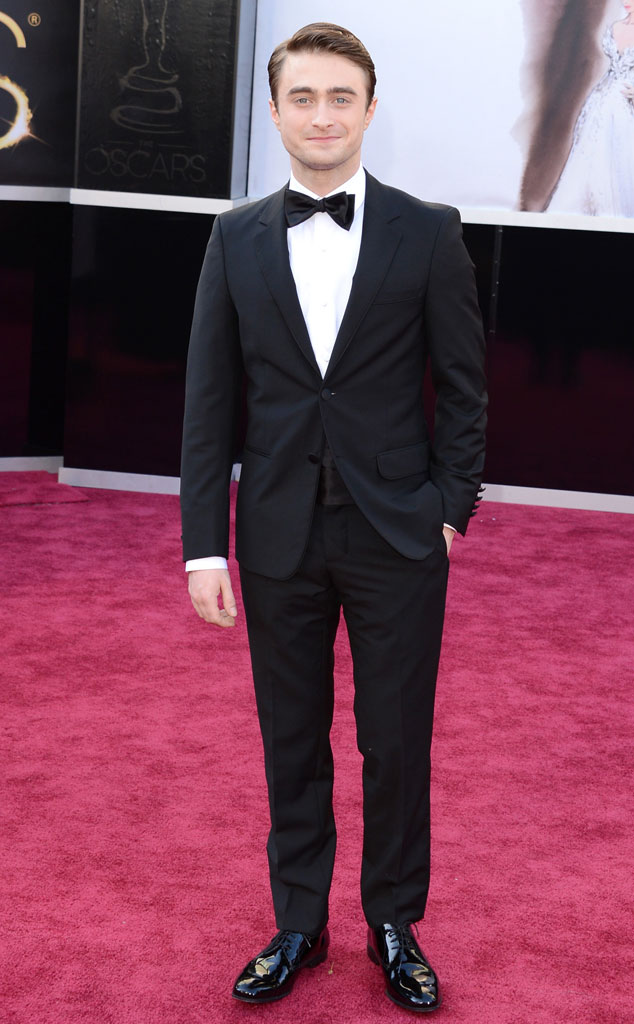 Jason Merritt/Getty Images
Daniel Radcliffe isn't afraid to fess up to his self-deprecating demeanor.
"It's more important for me to be very critical because I've grown up in an atmosphere where everyone is always wanting to be nice to me and say what I'm doing is great," the former Harry Potter star muses in a recent interview with MailOnline. "And so you don't trust that. Ultimately you have to look to yourself or a handful of people to get a proper opinion. I'm seriously critical of myself—if I wasn't I would be worried."
Always keen on bettering himself, the 25-year-old stud admits to watching the Harry Potter flicks with an intention of finding fault in his work, and despite the praise for his acting, the handsome Britt would prefer if his early endeavors were not caught on camera.
"I never liked watching myself on film but I do make myself sit through it," he says. "And that's why it's hard to watch a film like Harry Potter and The Half-Blood Prince, because I'm just not very good in it. I hate it."