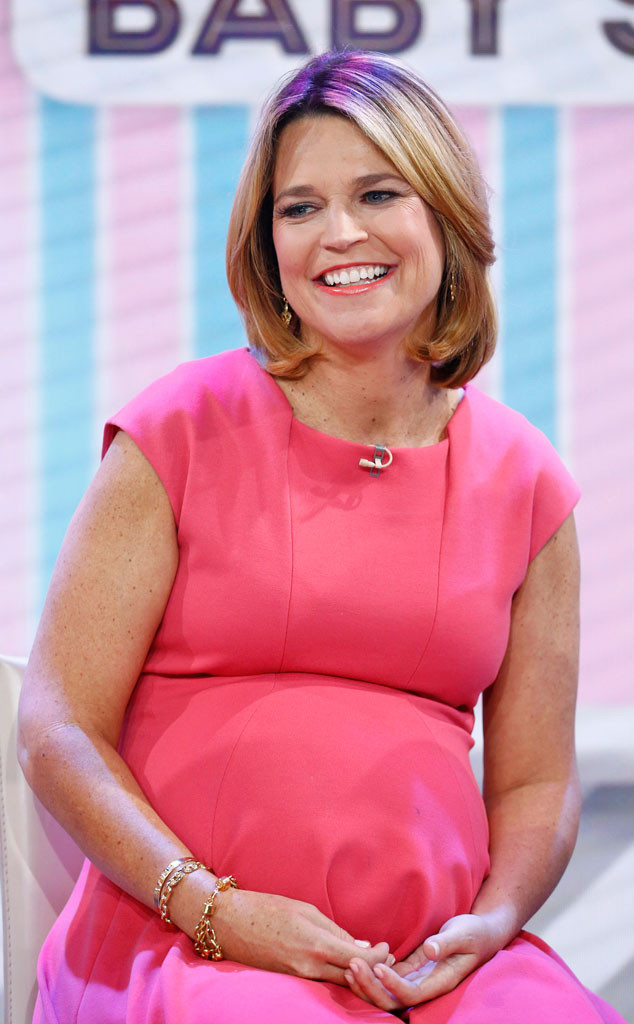 Peter Kramer/NBC/NBC NewsWire via Getty Images
Savannah Guthrie is excited about becoming a mommy soon, but she's not the only one!
Of course, her hubby, Mike Feldman, family, Today family and friends are looking forward to meeting her little bundle of joy, too, but so are many of the celebrities Savannah has interviewed!
Monday was her last day at Today before taking off for maternity leave, and many star mamas had some parenting advice to send her on her way. Heidi Klum, a mom of four, told Savannah, "Just listen to the baby, because the baby will tell you what you need. When they're hungry, they're gonna cry. When they need their diaper changed, they're gonna cry. When they want to be cuddled or loved, they're gonna cry. After a while, you just hear the difference."