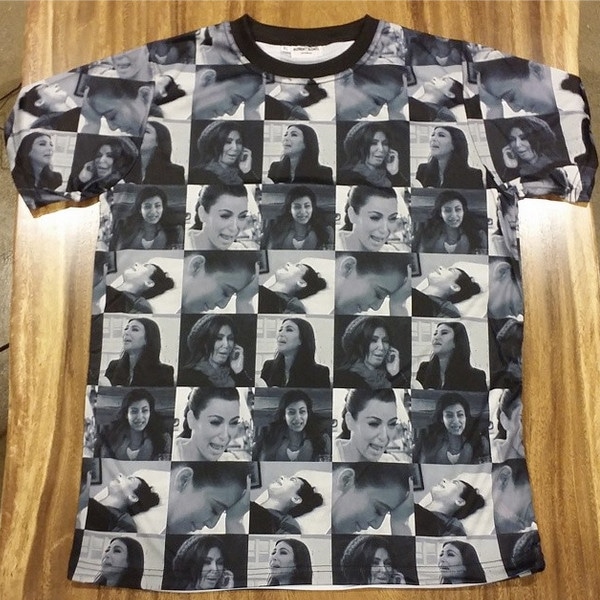 Instagram
When it comes to teasing, no one can be quite as merciless as family.
 
Case in point: Kim Kardashian's stepbrother Burt Jenner, who decided to needle his sibling on social media this weekend. Bruce Jenner's oldest son posted a photo of a tee which is emblazoned with a collage of Kim's famous "ugly crying face." He captioned the snapshot: "My new favorite shirt…" The top is in the same style as the über-popular Ryan Gosling Crush tee, but, you know, sadder.
Of course, he's not the first in the family to joke about Kim's weeping. Khloé Kardashian posted a similar collage on her Instagram back in November of last year. But she used it to jokingly promote Keeping Up With the Kardashians: "I know you guys are sad about Keeping Ups finale tonight. But we will be back VERY soon ❤ #kuwtk."
And let's not forget that it was Kourtney Kardashian who first giggled at an upset Kim on season two of the show. "I start laughing at Kim when she's crying, cause I just can't help it. She has this ugly crying face," she explained with a smirk.
Props to Kim for taking it all in stride—we have a feeling she'll get the last laugh!