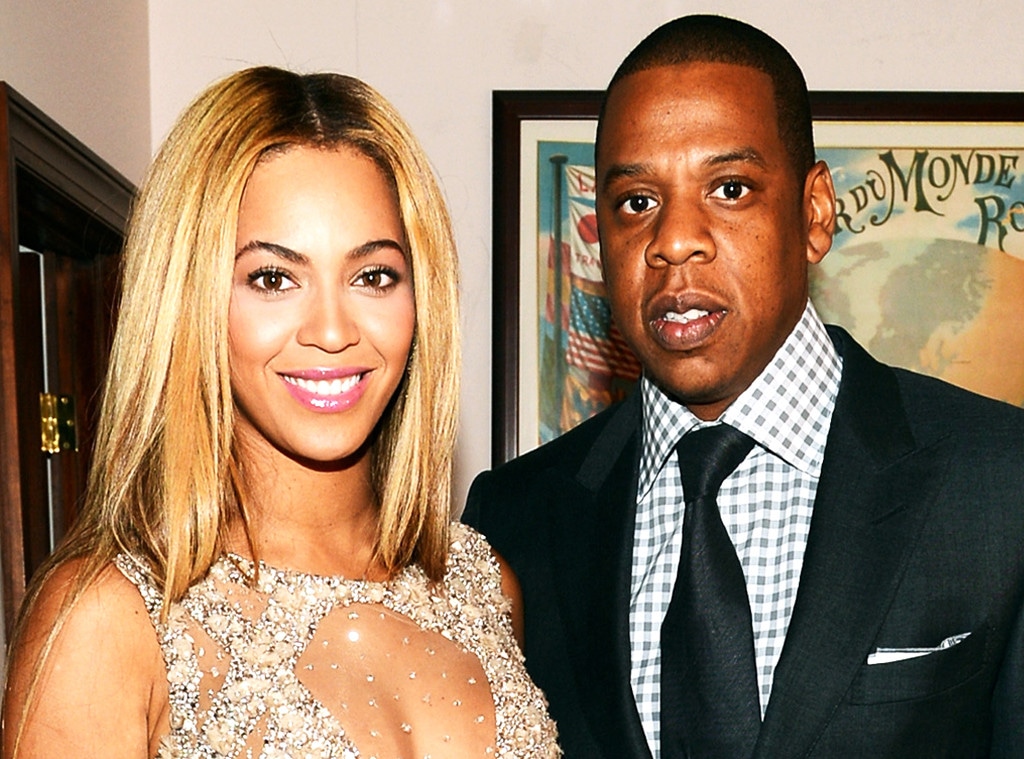 Larry Busacca/Getty Images for Parkwood Entertainment
Will Jay Z and Beyoncé be the next celebrities to consciously uncouple?
The spouses of six years have not commented on the status of their marriage amid reports that they're on the outs. "There has been talk of divorce and it's been really tense at times on the tour," a source tells E! News of the private pair. "Beyoncé has been leaning on her mom and sister a lot since they are so close. Jay wants everything to work out and is trying to convince Beyoncé how much he does not want a divorce. It's flowers, constant texts and telling her he loves her. He is pulling out all the stops."
The rapper, 42, and the singer, 32, completed their On the Run tour on Aug. 6 in San Francisco, Calif. The musicians, who are parents to Blue Ivy Carter, 2, will take their act to Paris for two shows in September.
For now, they seem to be putting on a united front. "While they're still on tour, it's all business," an insider says. "They're professionals and they're trying to keep everything as professional as possible."
In fact, after their last U.S. concert, Beyoncé Instagrammed a photo of the daddy-daughter duo boarding a plane. "Thank you San Fran! Your city is beautiful," the "Partition" singer wrote. "It was the perfect place to complete the best tour of my life! Thank you to all the fans that supported our show. God bless."
Instagram, it seems, is Beyoncé's preferred medium for sharing her side of the story. She's mulling her options, according to sources, but it may be too little, too late.
So what's next for the hip-hop power couple, who have collectively created a nearly $1 billion empire? "Beyoncé is torn because she loves Jay so much and wants to keep their family together," a source tells E! News of the Grammy-winning musicians. "She's turning to family and God to help her through it."