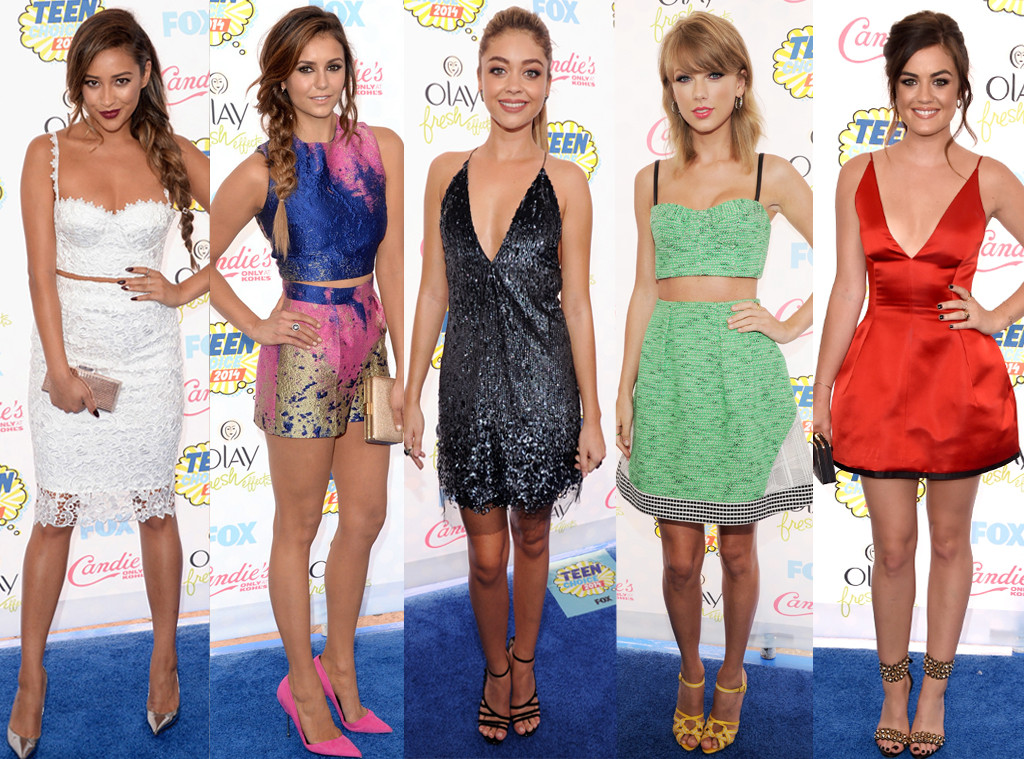 Getty Images
Let's get this out of the way early on: Basically everyone wore some type of crop top to the 2014 Teen Choice Awards.
Perhaps it's the fact that summer is almost over and celebs know soon they'll have to put away those midriff shirts for a few months. Whatever the reason the blue carpet was flooded with two-piece ensembles.
Our favorites? Nina Dobrev in a cheerful Vionnet combo, Taylor Swift in a refreshing green number and Shay Mitchell in a white hot get-up that looked very similar to something Kim Kardashian wore for her birthday last year.
Not that all of the belly bearing looks were spot on. Chloe Moretz and Jordin Sparks' printed outfits were a little too busy for our tastes. And then there was the mismatched gold-on-gold look from Katie Stevens.
As for the frocks, Lucy Hale and Sarah Hyland both took the plunge and it paid off majorly. While Hailee Steinfeld's slightly frumpy dress made us wish she'd went with something a bit more youthful.
What did you think of the fashions at tonight's awards show?