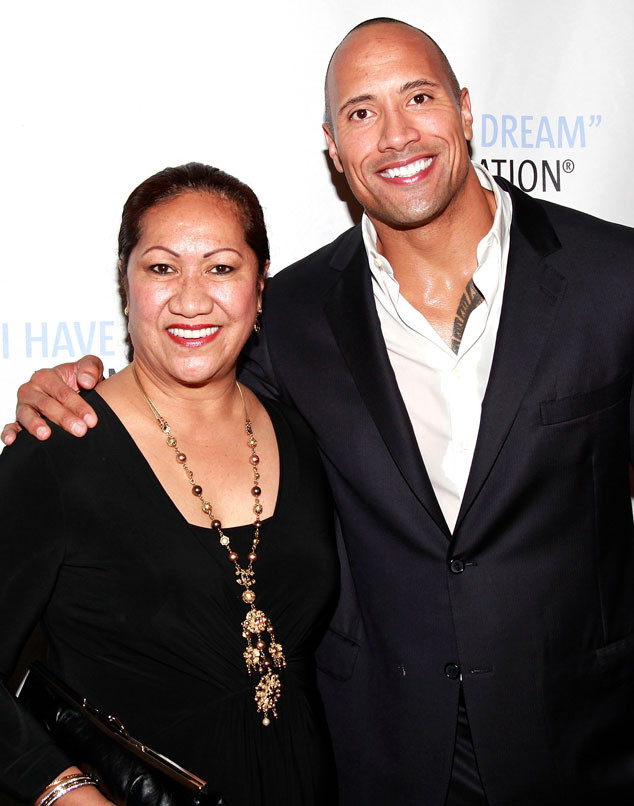 Charles Eshelman/FilmMagic
Oh no! Dwayne Johnson has revealed some horrible news—his mom, Ata, and cousin, WWE NXT Diva Lina Fanene, were in a horrific car accident earlier this week. Luckily, they survived.
The two were in a vehicle that was struck head on by a drunk driver, The Rock said on his Instagram page on Saturday, alongside a photo of two wrecked cars and an emergency services worker standing near them. He also added some tough, heartwarming and inspirational words.
"First reaction is to find the person who did this and do unrelenting harm to them," began the Fast & Furious actor and WWE star.