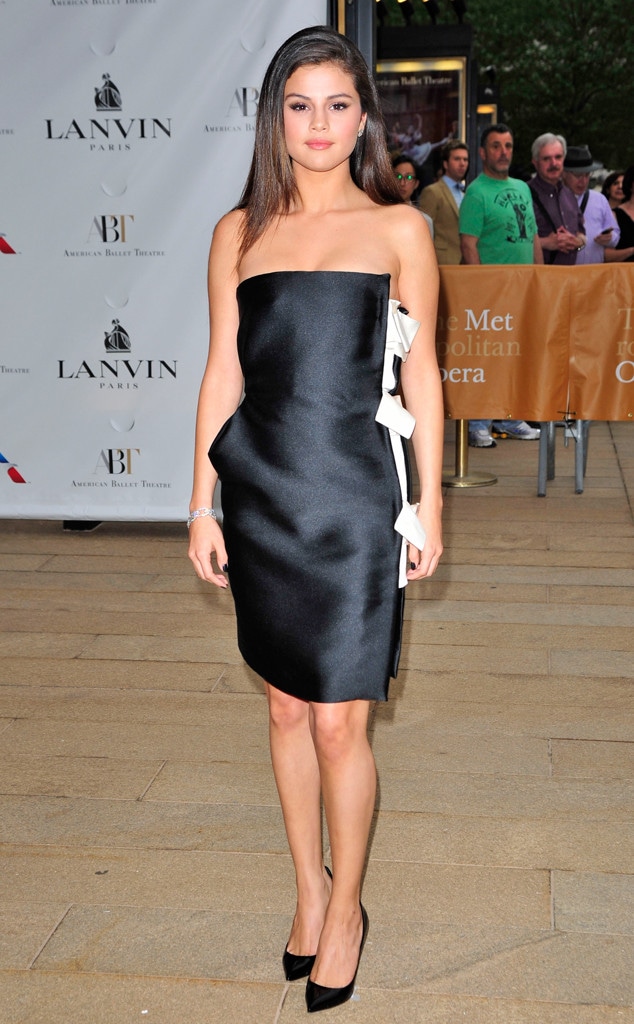 Patricicia Schlein/STAR MAX via AP Photo
Selena Gomez is getting a big honor at the 2014 Teen Choice Awards!
The 22-year-old "Come & Get It" singer is being awarded the Ultimate Choice Award during this Sunday's show in recognition of her extraordinary contributions to the entertainment industry, E! News can exclusively announce.
Past recipients of the coveted honor include greats like Britney Spears, Justin Timberlake, Ashton Kutcher, Reese Witherspoon, Sarah Michelle Gellar, Mike Myers and Venus and Serena Williams.
In addition to Gomez's honor, we can also exclusively reveal Jennifer Lopez has been added as a presenter to this weekend's show.
Other stars scheduled to appear at this year's Teen Choice Awards include Taylor Swift, Ansel Elgort, Victoria Justice, Ian Somerhalder, Hilary Duff, Brenton Thwaites, Megan Fox, Kevin Hart, Colton Haynes, Kendall Jenner, Kim Kardashian, Kellan Lutz, Lea Michele, Chloë Grace Moretz, The Band Perry, Cody Simpson, Hailee Steinfeld, Zendaya and Ariana Grande.
Performers include Demi Lovato, Rita Ora, Jason Derulo, MAGIC! and Rixton.
The 2014 Teen Choice Awards air this Sunday on Fox at 8 p.m. Check out a list of nominees.