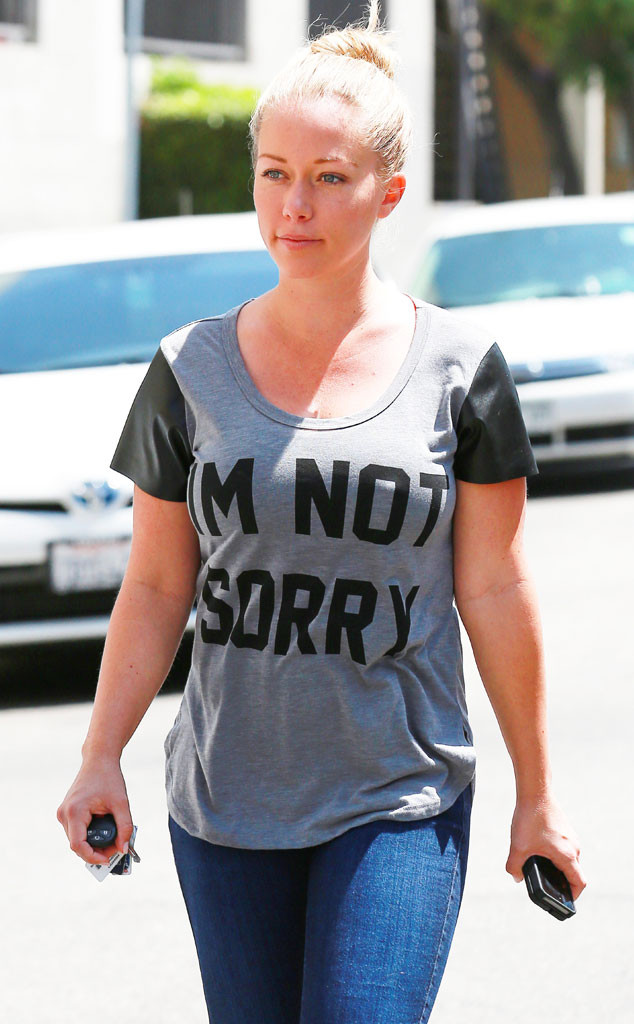 Raef-Ramirez/AKM-GSI
Is Kendra Wilkinson sending a message?
The Kendra on Top star stepped out Friday in two-tone T-shirt boldly stamped with the sentiment "I'm Not Sorry" across her chest. Just in case you were wondering...
Not that everything has to mean something, but it's not as if the blond beauty hasn't been dealing with some drama in her life. Is she not sorry for something that she did or is perceived to have done? Or is she not sorry that she got married or for all that came befor, because everything happens for a reason?
So many possibilities!