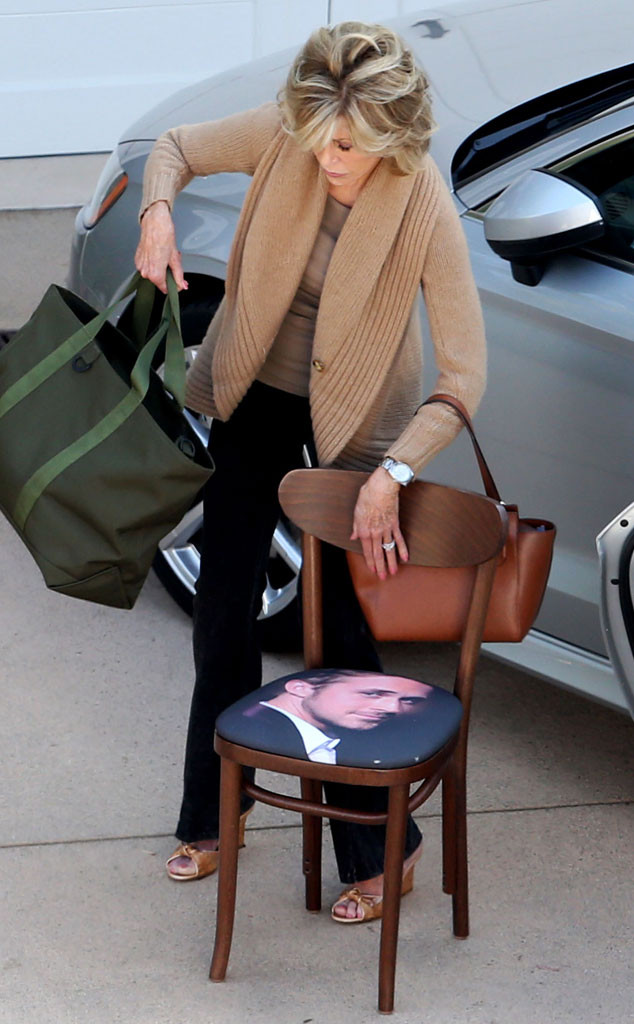 Splash News
What's it worth to you to be able to sit on Ryan Gosling's face?
There's a waiting list, mind you, and shipping is $99.95.
But someone has already hooked up Jane Fonda, who was spotted with the ultimate in luxury kitsch—an otherwise plain-looking chair with a seat cushion that features a pic of Gosling's handsome mug—on the set of the upcoming Netflix series Grace and Frankie.
The two-time Oscar winner was spotted with a brace on her foot yesterday and understandably wanted to take a load off. Now, the only question is whether the set supplied the chair or if it's a prized possession she brought from home...