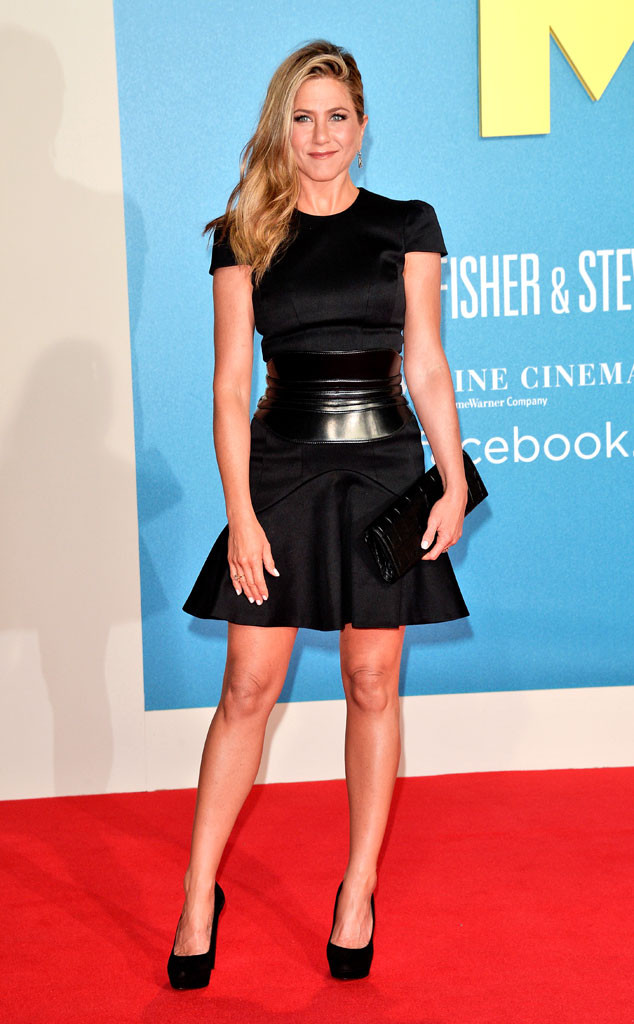 Luca Teuchmann/WireImage
Jennifer Aniston has one of the most envied bodies in Hollywood, and for good reason—at 45 years old, she looks half her age. Even so, the Horrible Bosses 2 star admits she isn't entirely happy with her figure.
The morning of her Yahoo! Beauty interview, the Living Proof co-creator broke her diet and ate a bagel. "I usually give myself bread on the weekends, but really, my body doesn't love carbs," Aniston revealed. "These days, if I was being super picky, I would love to drop five pounds. That is just where I have always been really comfortable at about 110 to 113 pounds. But it is harder to get that down, at this age."
As a tabloid target for decades, Aniston knows that her appearance will be criticized. Now that she's in her forties, however, she's less worried by what people might say. "The truth is you just go, 'If they get a picture, that picture comes and goes, so who cares?' Then you have 30 mean people who sit at their computers and spend their entire day picking apart and insulting celebrities about how ugly they are just so they can feel better—I guess—about themselves," the former TV star said. "I don't understand it."
Aniston added, "There is also this pressure in Hollywood to be ageless."