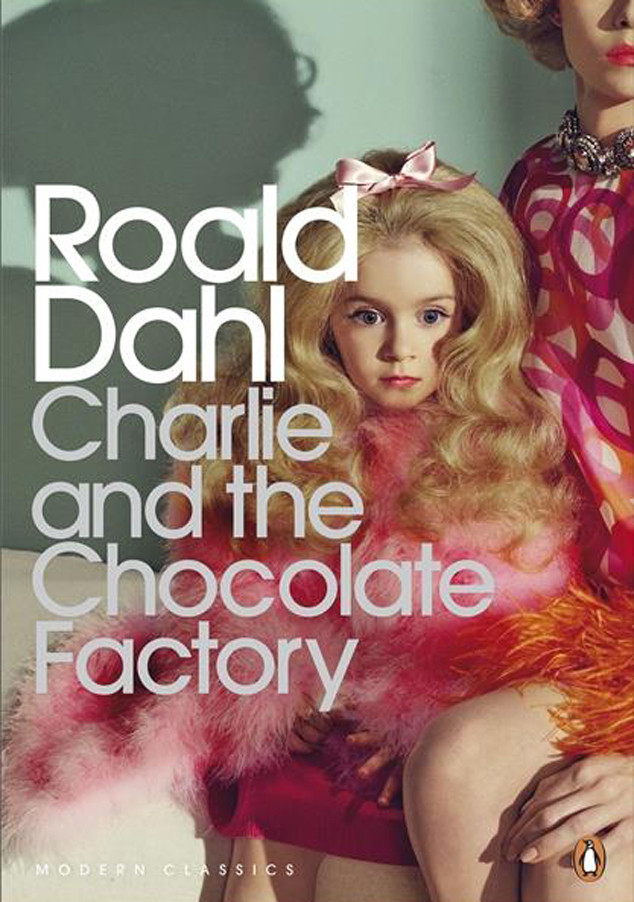 Penguin
Oompa, Loompa, doom-pa-dee-do, here is a creepy puzzle for you.
Publisher Penguin U.K. recently revealed the cover of a new edition of late novelist Roald Dahl's beloved 1964 children's book Charlie and the Chocolate Factory, which marks its 50th anniversary this year. The image contains no Willy Wonka, no Charlie Bucket, no chocolate and no factory but rather a photo of a blonde girl dressed in a pink fur coat who would, by gum, even creep out ol' Slugworth.
The new edition will be published in September under the Penguin Modern Classic label, which is intended for adults. Many people, including Chocolat author Joanne Harris, have said its image appears "sexualized" and drew comparisons to pedophilia-themed Lolita.
"This design is in recognition of the book's extraordinary cultural impact and is one of the few children's books to be featured in the Penguin Modern Classics list," Penguin U.K. said in a blog post. "This new image for Charlie And The Chocolate Factory looks at the children at the center of the story, and highlights the way Roald Dahl's writing manages to embrace both the light and the dark aspects of life."