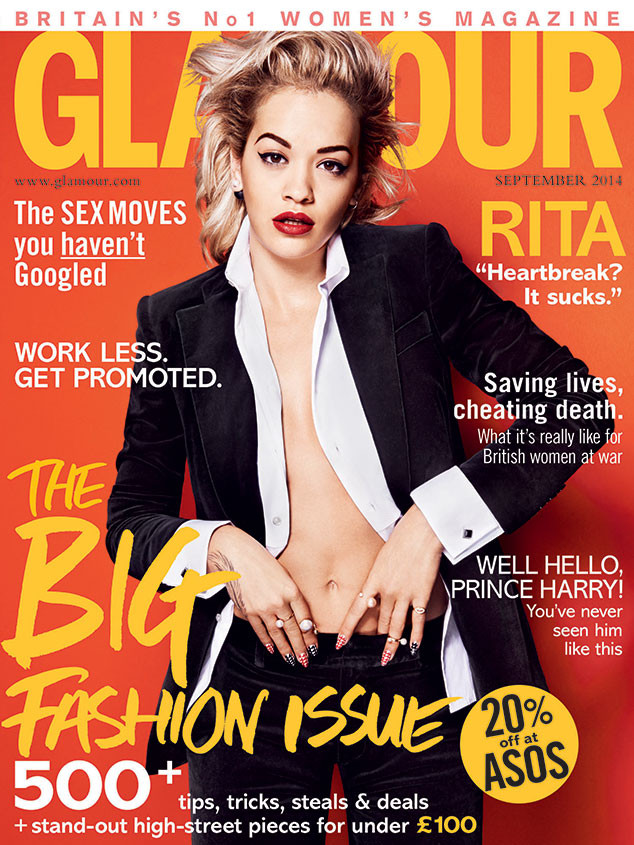 Jem Mitchell
When Calvin Harris announced his single status in June, Rita Ora was floored.
"Honestly, if Calvin hadn't done it, I wouldn't have done it," Ora tells Glamour U.K.'s September issue of tweeting about her split. "It took me five days to write three sentences. It was a massive...I don't know."
"We both work really hard," she adds. "We're both all over the place."
"And I'd always denied it, always said, 'If you really want something, you'll do it!'" the "Never Let You Down" singer, 23, continues. " When I go for something, I go in 100 percent. So it was a wake up call."
With Harris enjoying the success of his hit single "Summer," and Ora being romantically linked to Ricky Hilfiger, it would seem that the exes have moved on. For one of them, however, that's not the case.
"I'm gonna tell you the truth: I'm not doing too great," the Kosovo-born, England-raised singer admits. "But, I'm doing better than I thought. I adore him and he's such an amazing human being. It was more about the situation. It was inconvenient. It sucks. It wasn't about 'us.' It was about the world we live in."