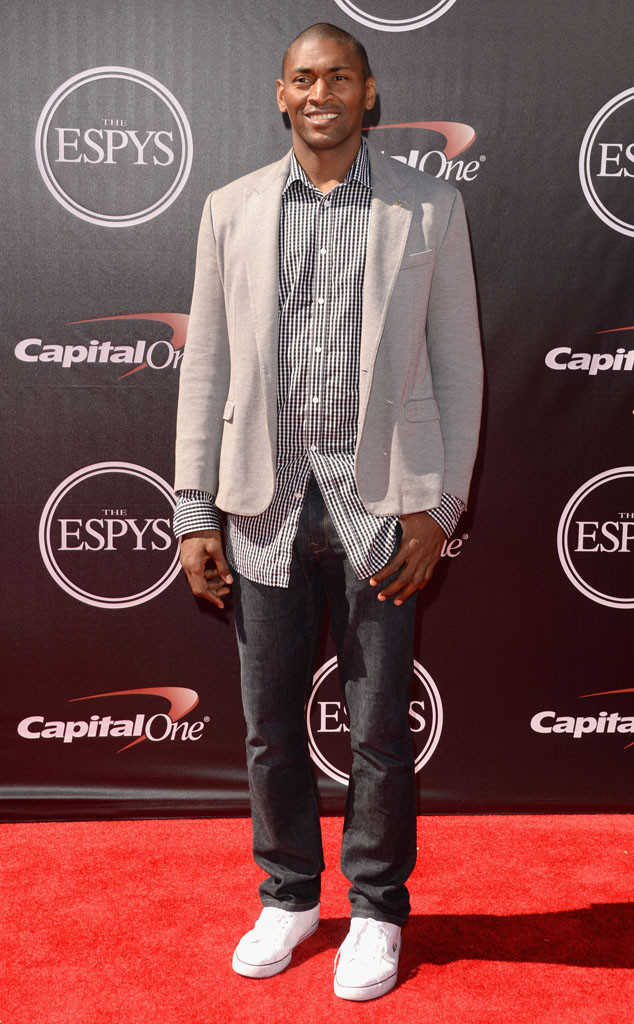 Jason Merritt/Getty Images
Get ready to call Metta World Peace by another new name.
The 34-year-old basketball star, who was born Ron Artest but changed his name to Metta World Peace back in September 2011, will be going by a brand-new moniker when he makes his move to the Chinese Basketball Association as the new forward for the Sichuan Blue Whales.
So what's his name of choice? The Panda's Friend!
Chinese media originally reported Metta's new name as Panda Friend, but the sports star quickly corrected that mistake.