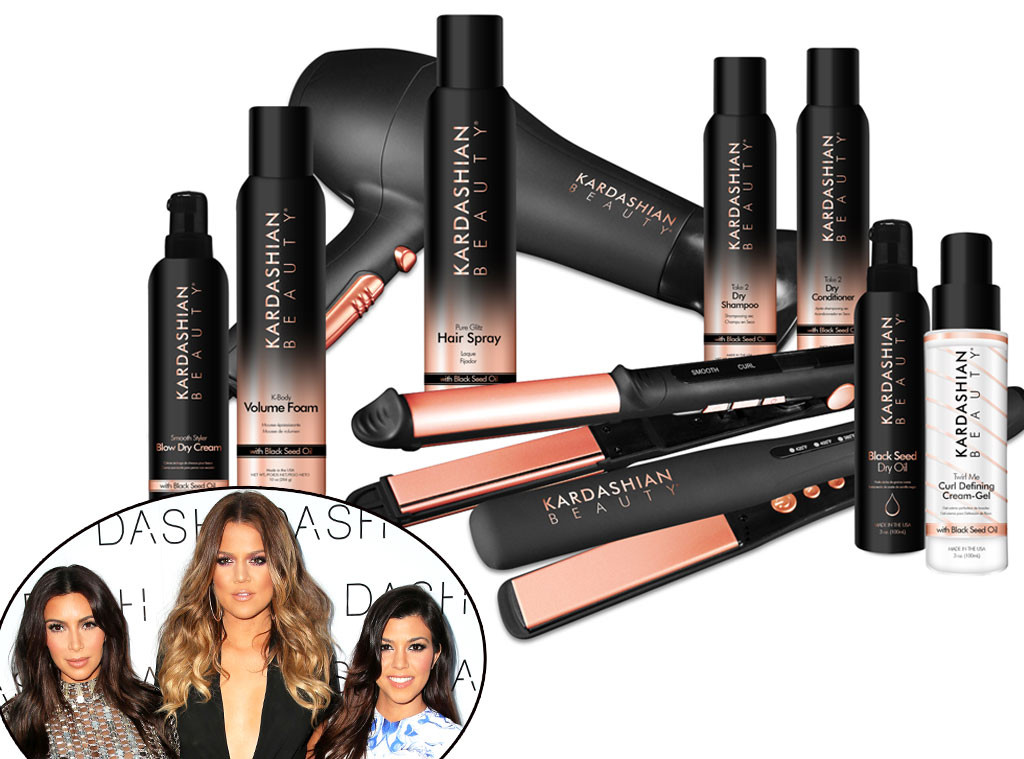 Kardashian Beauty, Getty Images
The Kardashians continue their quests to conquer all realms of fashion and beauty, this time by venturing into hair care.
WWD reports Kim Kardashian, Khloé Kardashian and Kourtney Kardashian will be teaming with Farouk Systems on a new line of hair tools such as a blow dryer, a flat iron and a curling iron.There will also be a line of style products including dry shampoo, dry oil, curl-defining cream and volumizing foam. 
It is surprising it has taken this long for the trio to jump into tress tools considering their famously long, thick (and usually raven) manes are one of their most famous features. Apparently there's good reason for the wait: "We have been developing Kardashian Beauty very carefully with our fans' needs in mind as well as our individual hair-care need," the sisters said in joint statement.
In 2012, the Kardashians first debuted their makeup line, which has continued to grow since then. Kim even used the products for her wedding to Kanye West in May.
The sisters' hot tool collection and styling line—which as you can see has a black and pink theme going on—won't lunch until spring 2015.