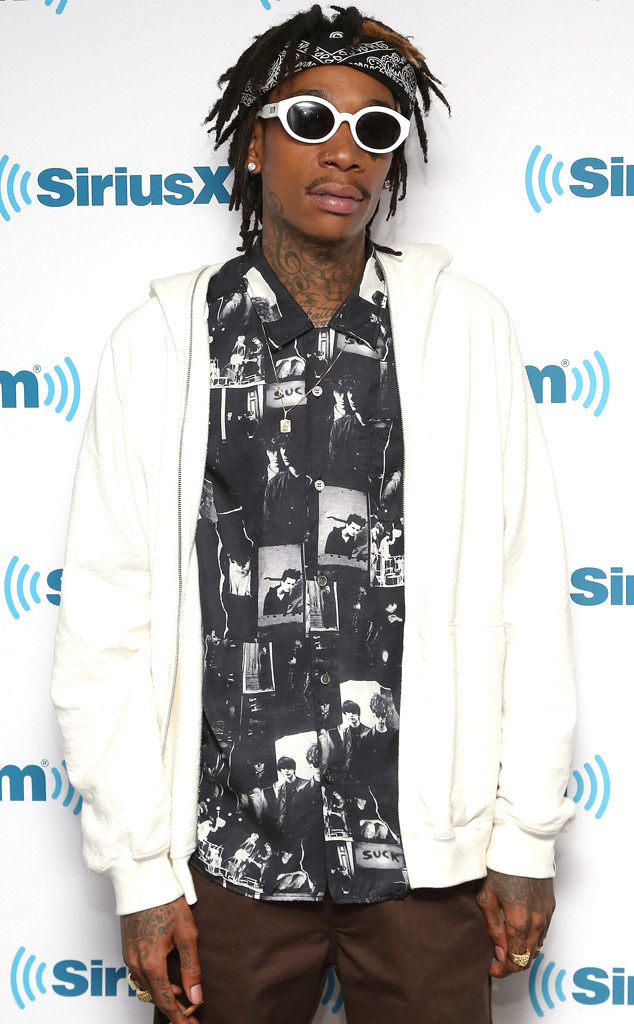 Taylor Hill/Getty Images
Wiz Khalifa is a wanted man!
A warrant was issued for the rapper's arrest Wednesday after he failed to appear at a scheduled hearing in Texas regarding his misdemeanor arrest, court records obtained by E! News show. Instead of being in an El Paso courtroom, Wiz (real name: Cameron Thomaz) was in New York appearing on The Tonight Show Starring Jimmy Fallon.
Per the BBC, Wiz's no-show hearing stemmed from his May 2013 arrest at El Paso International Airport. At the time, a TSA officer found a ""prohibited item" (which was actually 0.5 grams of weed, according to a police statement) on the rapper during a TSA screening.