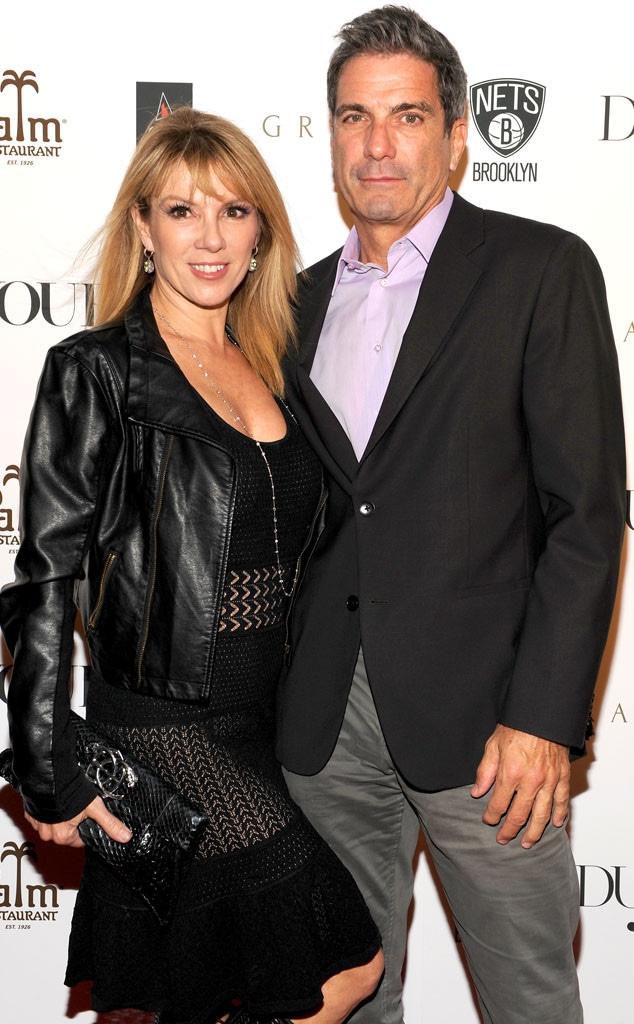 Bryan Bedder/Getty Images for DuJour
Ramona Singer could use a glass of pinot.
The Real Housewives of New York City star announced via Twitter Thursday that she is leaving her husband Mario Singer after more than 20 years of marriage. "I have decided to move on with my life without Mario. I tried my best to make my marriage work," she wrote. "I am excited for the new chapter in my life." After publishing the tweet, she retweeted several messages of support. The couple separated in January amid allegations of infidelity on Mario's part. Ramona even filed for divorce, per reports.
The ex-couple's daughter, Avery Singer, will soon begin her sophomore year of college.
Though her marriage has been on the rocks since 2013, Ramona assures E! News that she's feeling "fine" post-breakup. "I'm excited about this new chapter in my life. I'm great," she says. "Everything is great."
In Part Two of The Real Housewives of New York City's reunion special, Ramona got testy when Andy Cohen asked her about the state of her marriage. "Everyone in my family is doing well," she said, though she didn't divulge details out of respect for Avery. "Mario and I are together...Let's go to someone else."
When Andy prodded Ramona for more information, she asked, "So, how's your love life? Who are you going to have sex with tonight? Tell me." The host responded, "I'll tell you when I go on a reality show."
"You're on a reality show," Ramona argued. "I'm actually not, honey," Andy corrected her.
LuAnn de Lesseps recalled a time when, during a previous reunion special, Ramona claimed that she and her ex-husband had an open relationship. "It's hard when your other half cheats on you, Ramona," she said.
"Don't even go there!" Ramona yelled. "I want this closed down! Stop it, Andy. I don't want to talk about it." Andy said he was "done with Stonewall Jackson," while LuAnn told her Bravo pal, "Karma's a bitch."
—Reporting by Beth Sobol
(E! and Bravo are both part of the NBCUniversal family.)