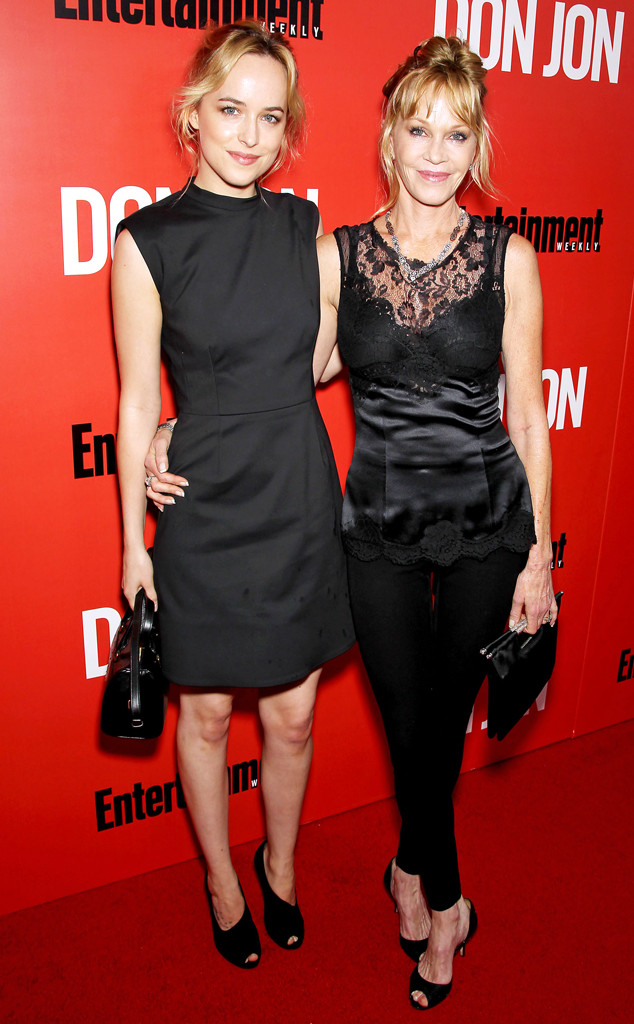 Marion Curtis/Startraksphoto.com
Melanie Griffith is one of the few people out there who's not excited to see the highly anticipated Fifty Shades of Grey movie.
But she has a good reason. Her daughter Dakota Johnson plays Anastasia Steele!
"I have not seen Fifty Shades of Grey. I don't think I'm going to see it," Griffith recently told IndieWire. "[Dakota] was like, 'You guys cannot come. There's no way.' So we're not going. I did go visit for a couple of days when they were shooting just normal stuff. I did see the Room of Pain—I did go in there and check it out."