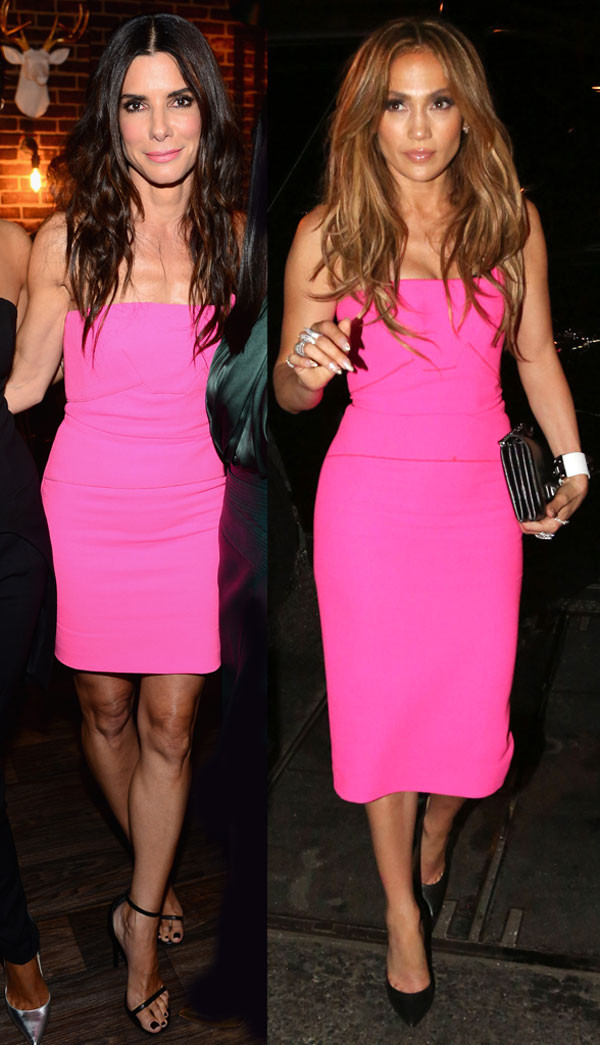 Getty Images
We can't think of the last time so many celebrities were so over-the-moon for a single fashion line. Maybe that Burberry plaid in the early '00's or Versace in the '90s or Jordache jeans circa 1985?
Designer Roland Mouret has hit the scene as hard as Botox or froyo, and from the looks of his impeccable creations, he's here to stay!
The fabulous Mr. Mouret can claim not one but two Bitch Stole My Look moments already: Sandra Bullock vs. Jennifer Lopez in his hottest hot pink frock and Blake Lively vs. Taylor Schilling in a multi-colored cocktail stunner. But that's just the tip of this trend ice berg.