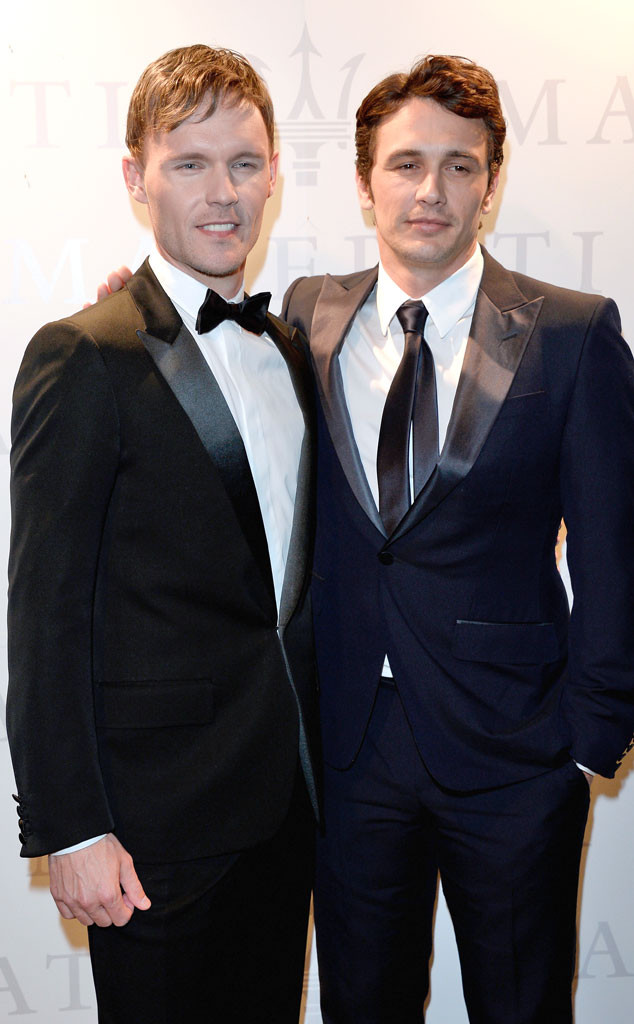 Luca Teuchmann/Getty Images
James Franco is not the type to sit back and keep quiet.
The actor took to Instagram today to call out Gawker (again) for an article he referred to as "homophobic scoop," after it highlighted a New York Times article that said Franco lives with a man (friend and co-star Scott Haze, to be exact).
"But theirs is the kind of relationship—somewhat ambiguous, seemingly gay, probably romantic—that almost always sends The New York Times into a bizarre moral panic," the article read.
So, Franco poked fun at the story on his Instagram by posting a screenshot with the caption, "GAWKER - always getting the cutting edge, homophobic scoop!!! Go see CHILD OF GOD in theaters and see me direct my live-in boyfriend, SCOTT HAZE!!! Love you SCOTT!!!!"