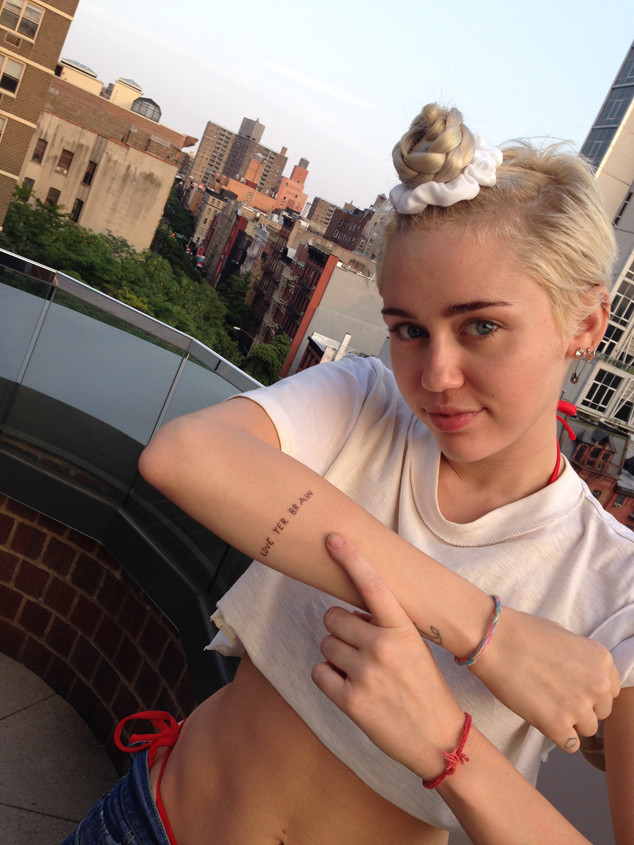 Courtesy Bang Bang
Miley Cyrus has added some more ink to her body.
The "Wrecking Ball" singer got a personal visit from Bang Bang, a local NYC tattoo artist, while hanging out with friends in the Big Apple yesterday. Miley's latest tats include the words "Love Yer Brain" on one of her forearms.
"She knew exactly where it was going to go," Bang Bang tells E! News exclusively. "She wanted real thin lines, almost like handwriting, but sloppy, not super-neat. She had a bunch of tattoos, and has tried to get that thin clean line. So the font we found is actually called the 'Skinny.'"