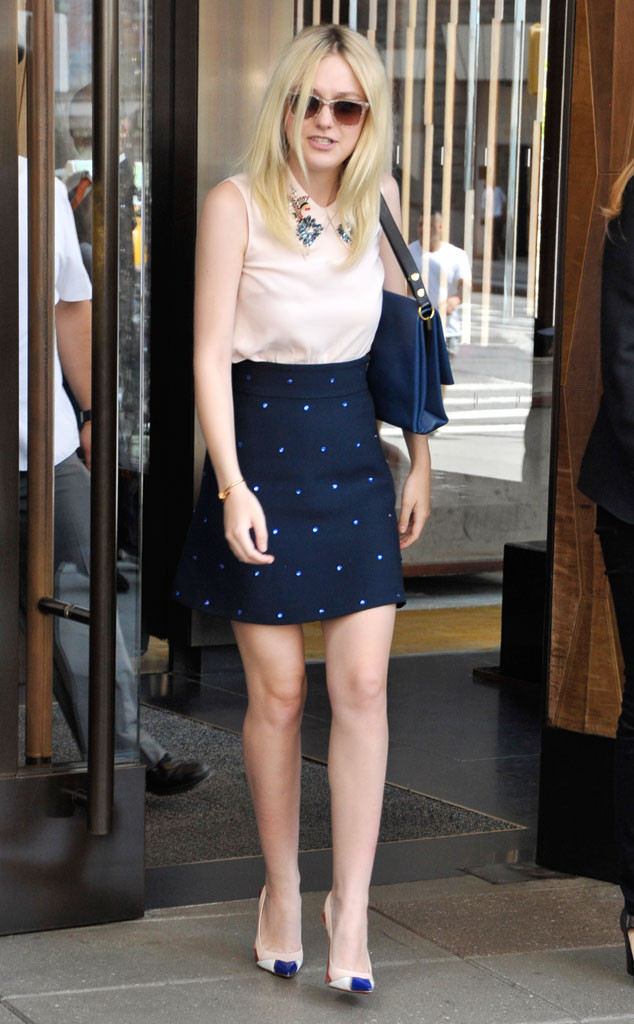 Patricia Schlein/Star Max/GC Images
Is Dakota Fanning on her way to buy a company that she'll skyrocket into success? Because if the Every Secret Thing star isn't, she should be. Otherwise this cool corporate look will just be going to waste.
Kudos to the geniuses over at Miu Miu for designing this alternative to the boring business suit. The blonde beauty manages to be covered up while still looking like a confident creative type. How, exactly? Three key factors.