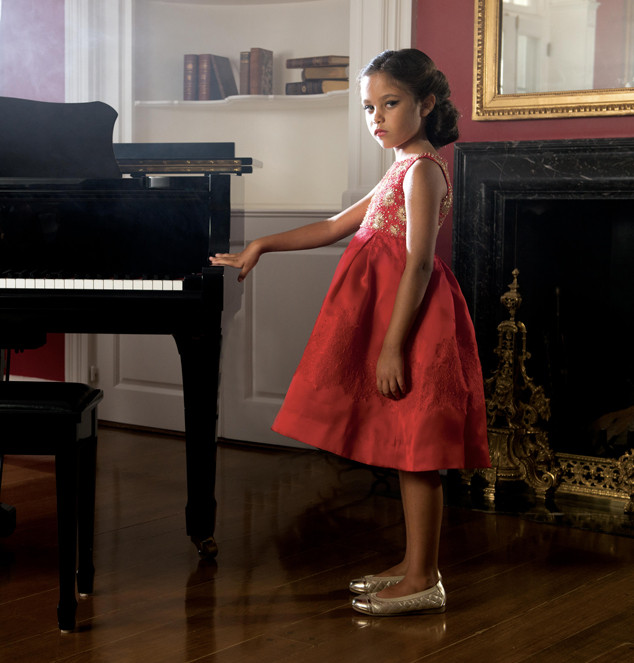 Dennis Basso/Harrod's
For all those Upper East Side elementary school students who have absolutely nothing to wear to their next charity gala, designer Dennis Basso is coming to the rescue.
Basso is known for his exquisite furs, and now he's created a pint-size collection of special occasional dresses and furs for girls ages 4 to 12, sold exclusively at Harrods.
"These are not the kind of clothes to go to school in or to go out and play in," warned Basso to WWD. "These are dresses for special occasions and weddings…I translated for young people the same kind of quality and sophistication that my women's collection has."
Basso's kid creations range from $4,210 for an embroidered formal dress to $50,600 for a sable fur coat. So, think of it this way: There could be a very fancy 4-year-old running around whose outerwear costs more than one year of higher education.
Wondering what a $50K child-size fur coat looks like? Check out a picture here.